November Price List
Hardware, Screws and Fixings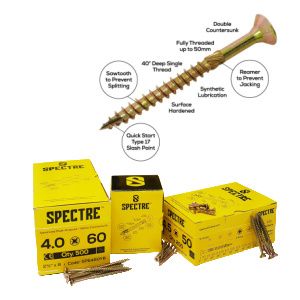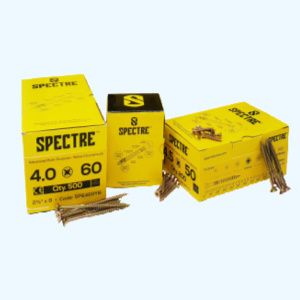 Spectre Woodscrews
• Head: Countersunk pozidrive compatible recessed.
• Reamer to prevent jacking (50mm and above).
• Sawtooth to prevent splitting.
• Fully threaded up to 50mm.
• Quick start type 17 slash point.
CE approved for use in load-bearing timber construction.
4.5 x 40mm £4.95 per box 200 5.0 x 60mm £3.95 per box 100
Forge Fast Elite performance
Forge Fast by Forge Fix offer an elite performance screw and bolt selection.
Anti Split Fast Drive Wood Screw 5.0 x 100mm £8.50 per box 100 4.4 x 40mm £5.75 per box 200 5.0 x 60mm £5.50 per box 100
Self Drilling Low Torque Dual Head Torque/Hex Drive Bolt 7.0 x 150mm
£16.50 per box 50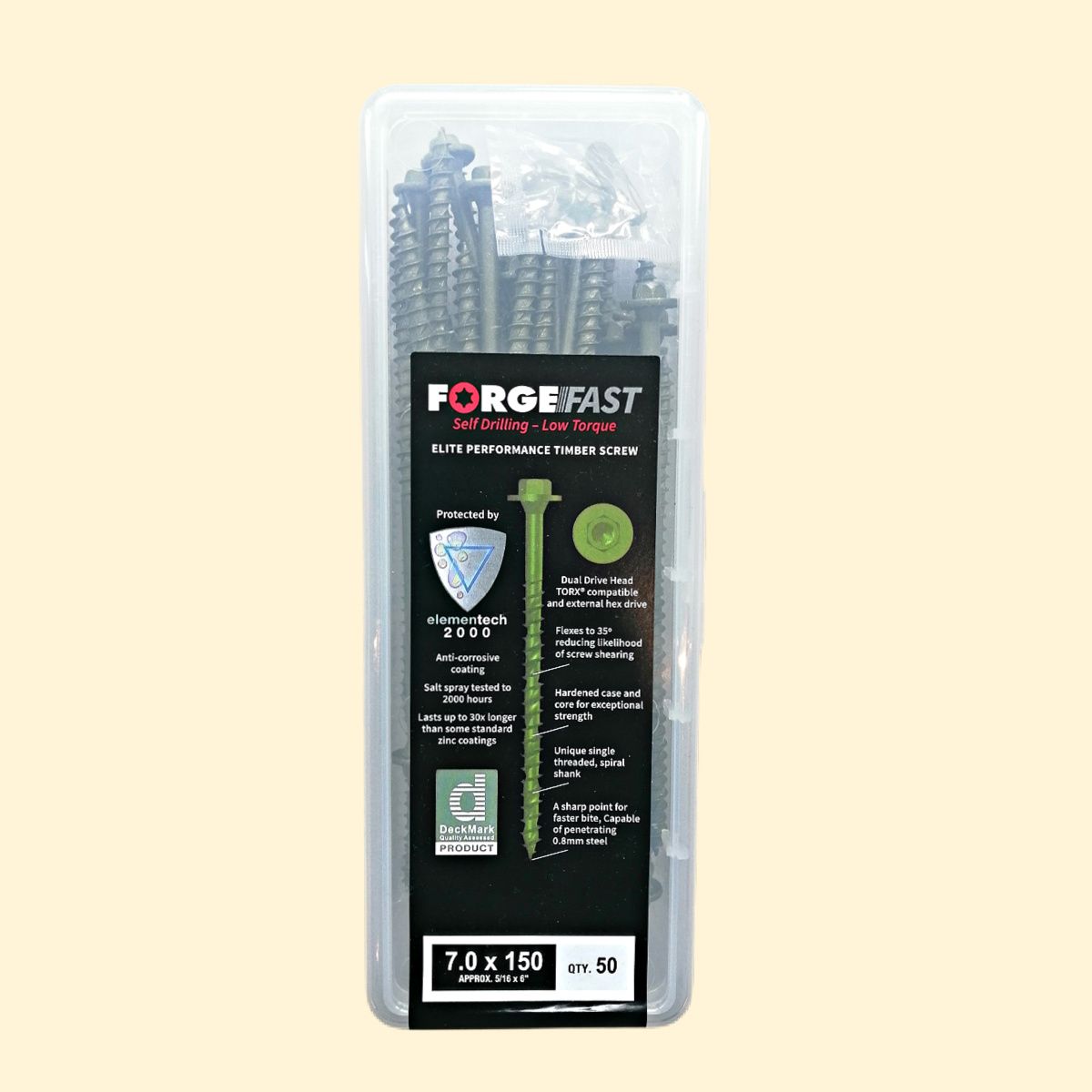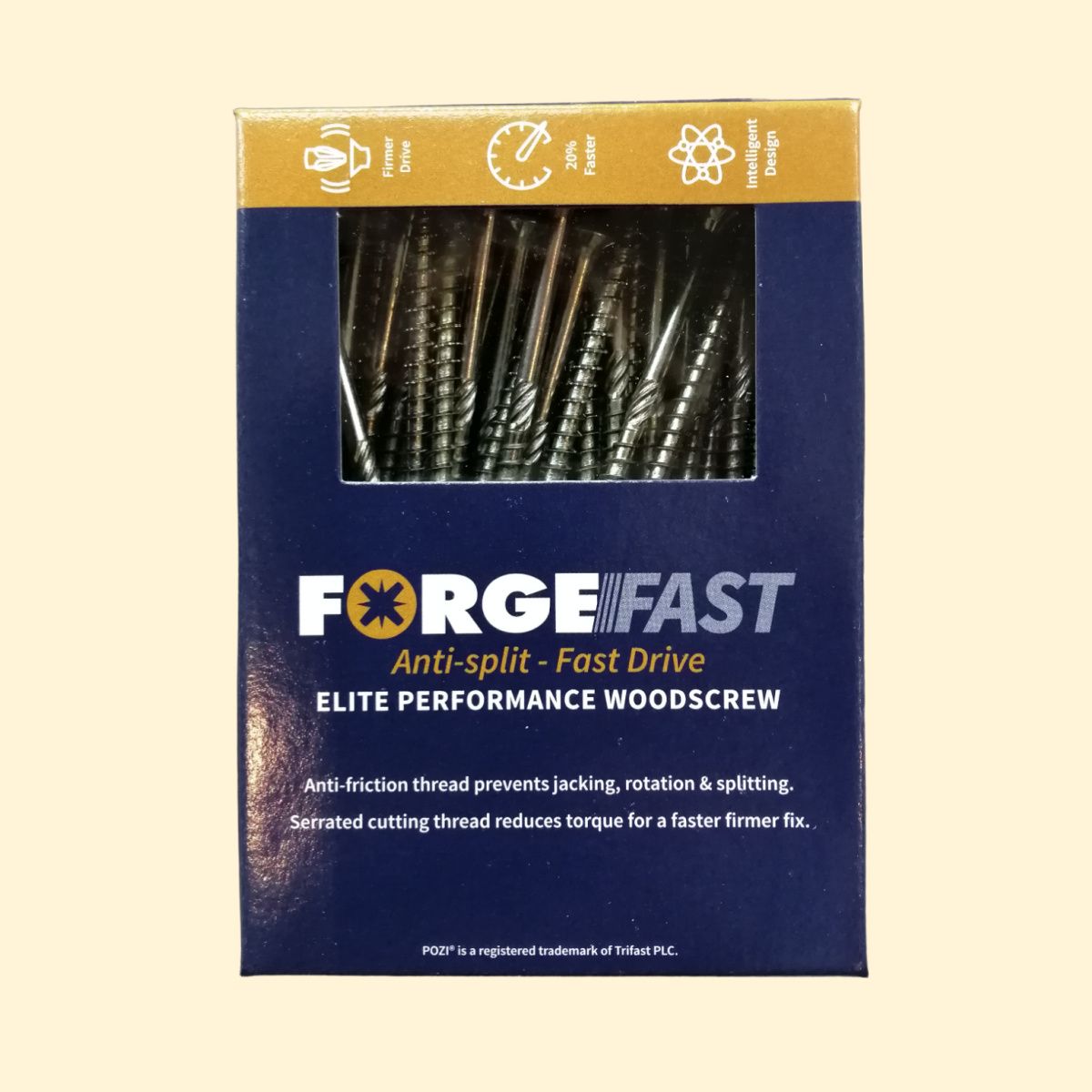 Spectre Advanced
Spectre Advanced hex drive timber bolts. Ruspert anti-corrosion coating with a reamer to prevent jacking and a Type 17 Slash Point.
£16.00 per box of 50
6.3mm x 150mm and
£18.75 per box of 50
6.3mm x 200mm


Carpenters Mate
Premium Decking Screws
Premium 60mm (63mm total length) decking screw. Half moon to eliminate splitting, reverse thread for extra hold and compact head design for a clean finish.
£16.75 per box of 350
Also available.
Evolution 50mm decking screws £6.50 per box of 200 and 75mm decking screws £8.75 per box of 200.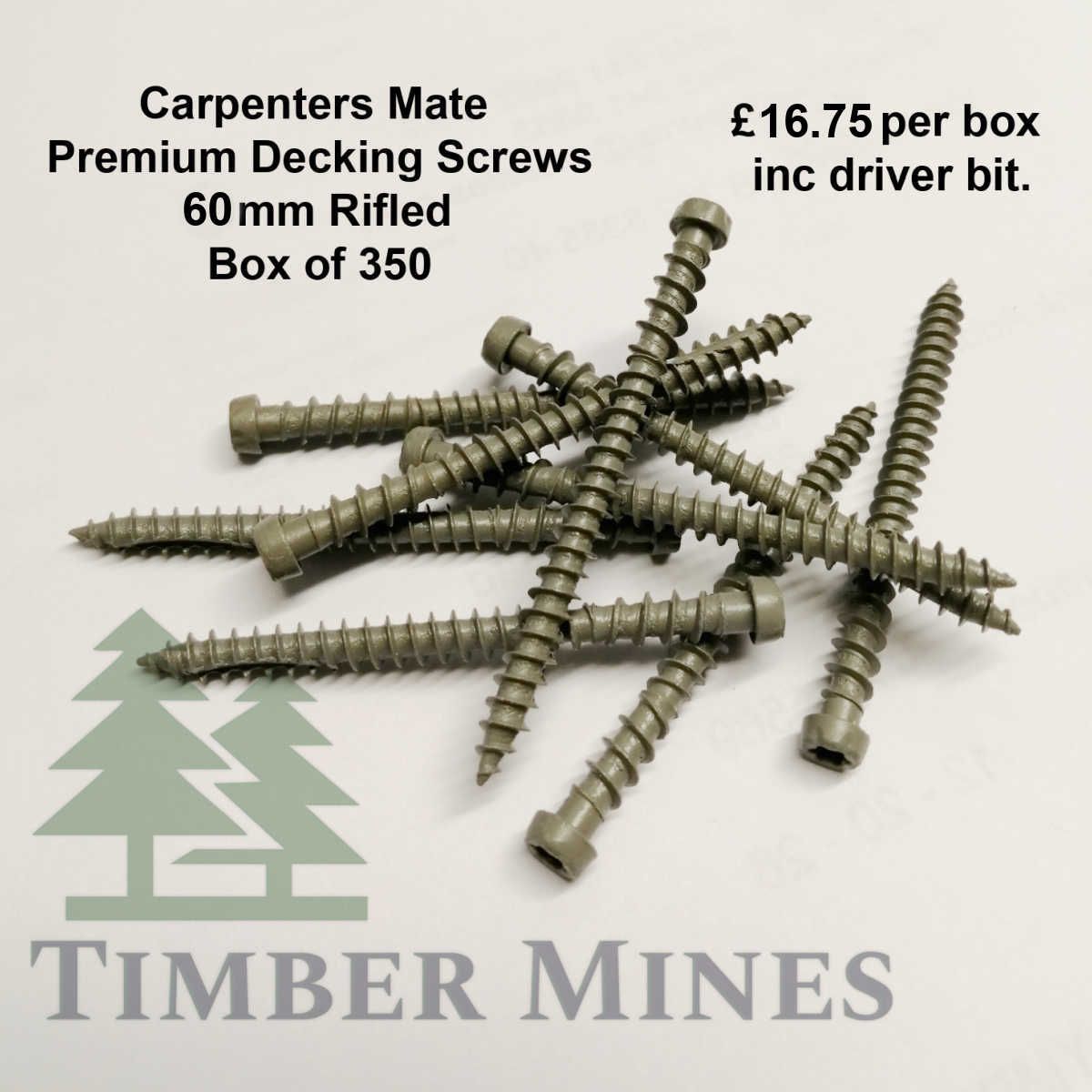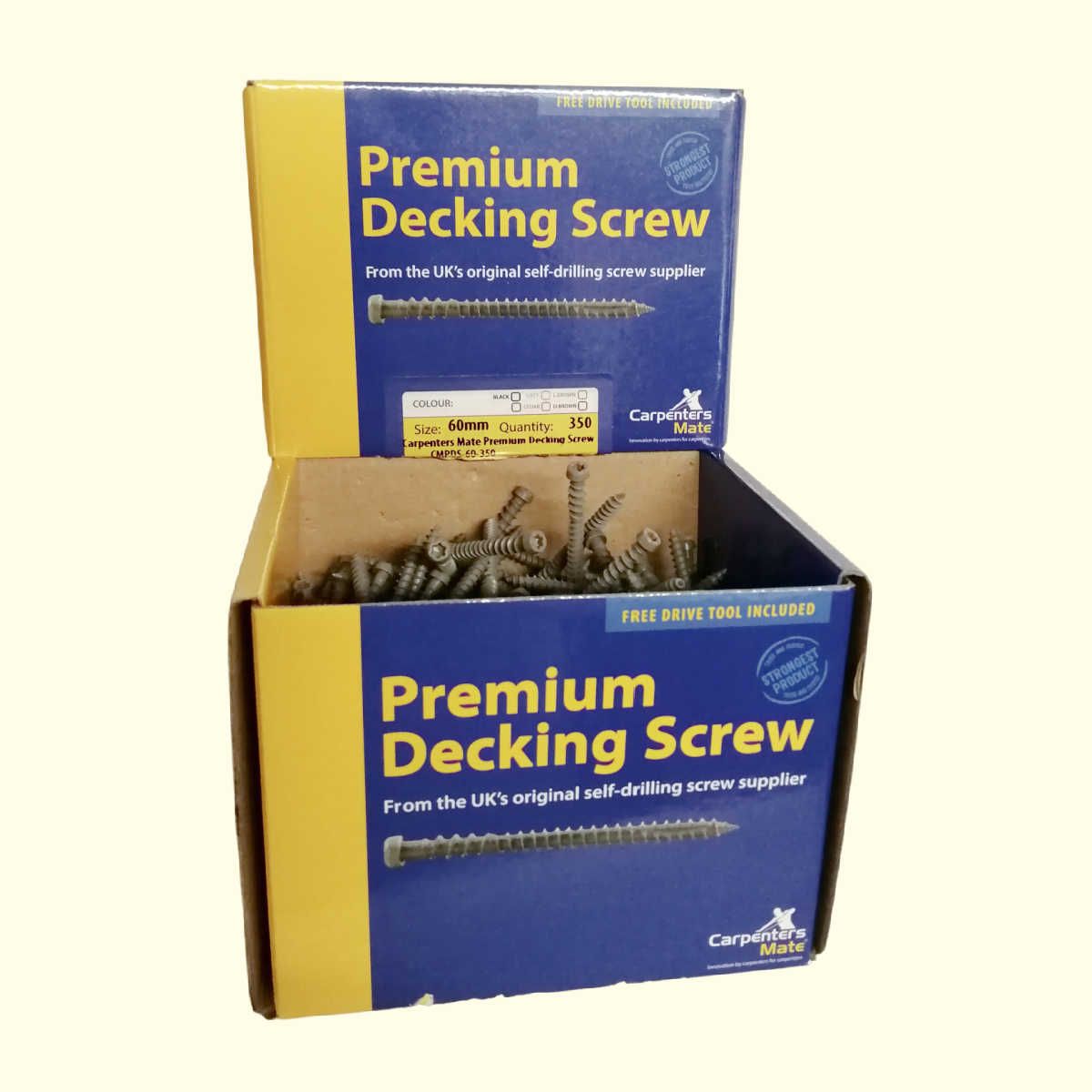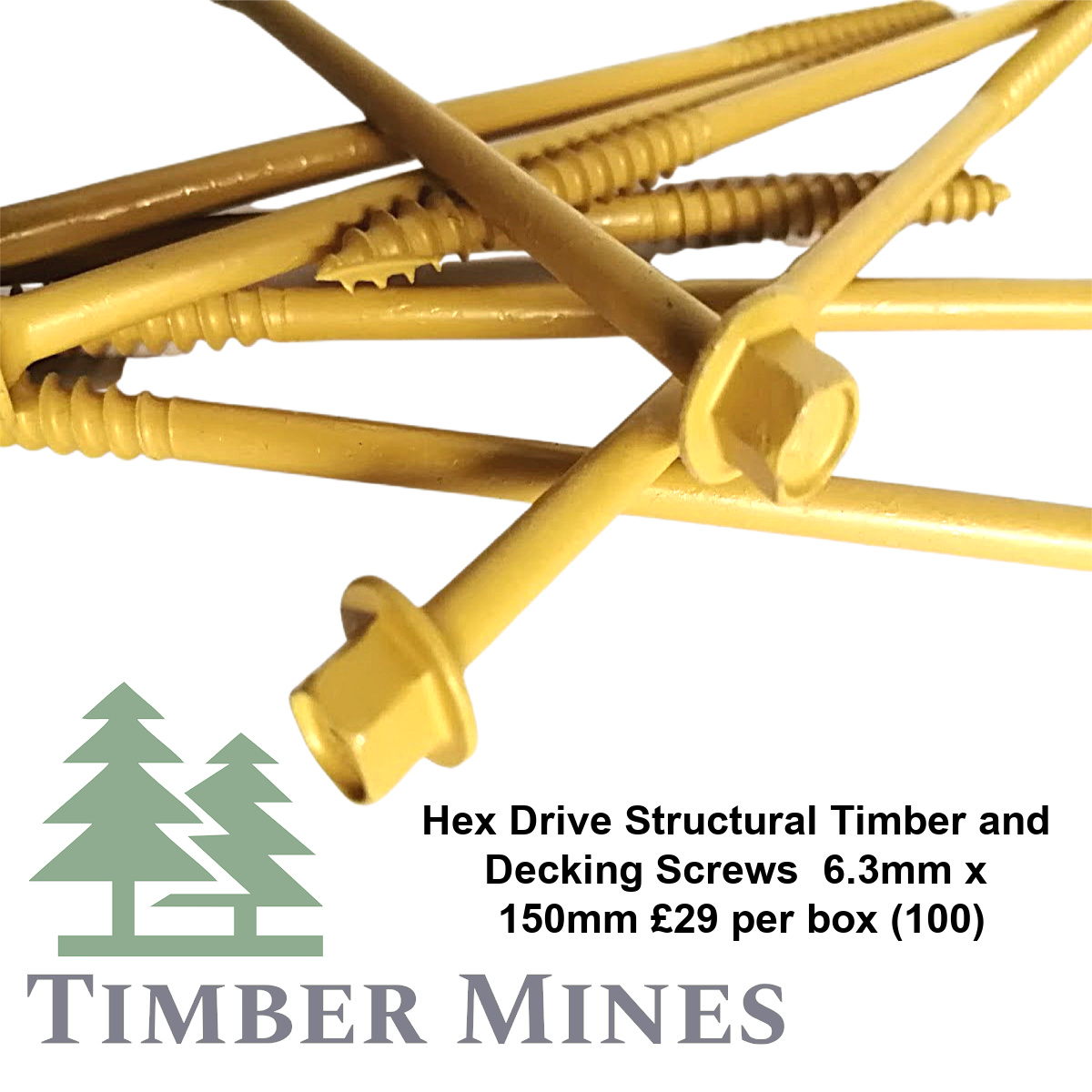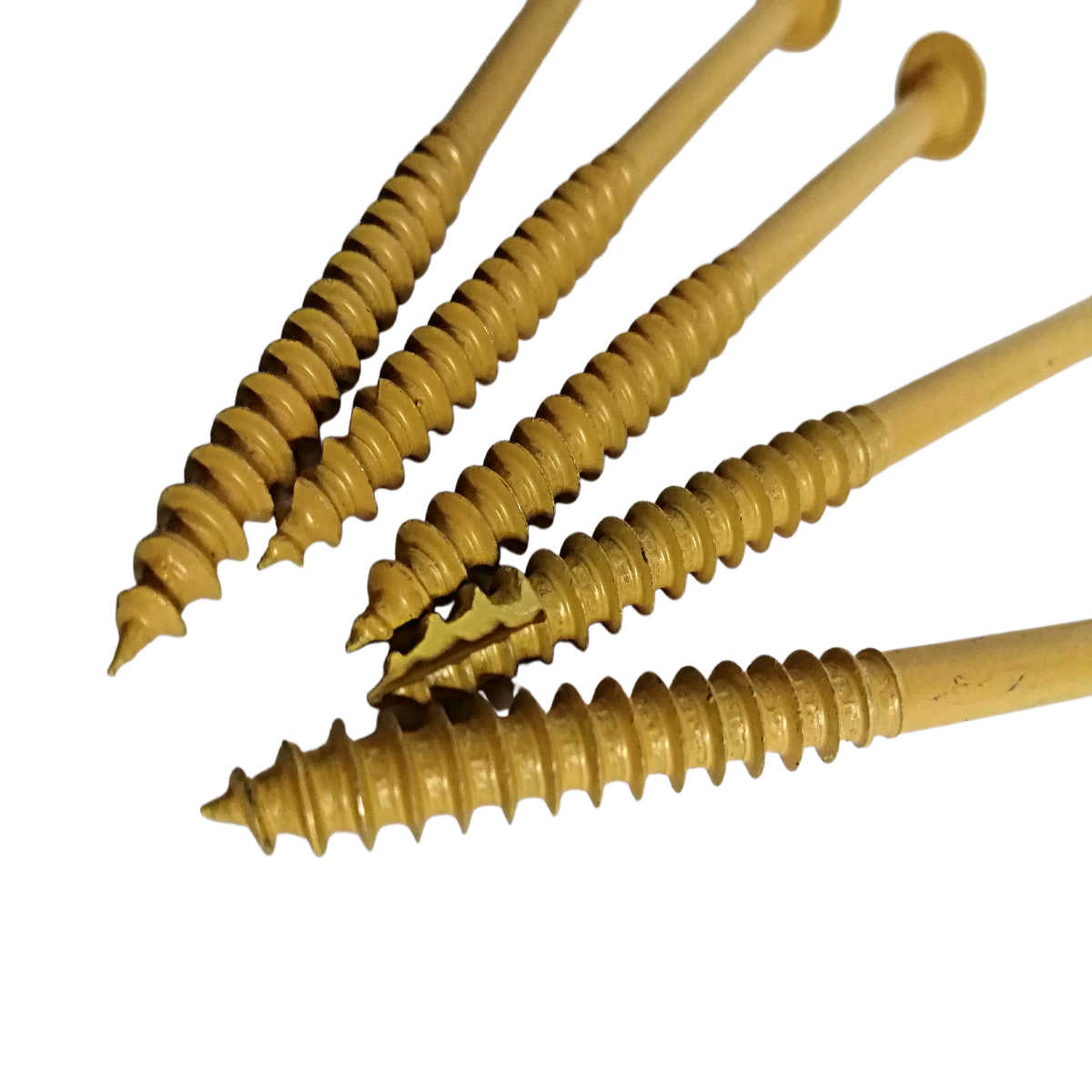 Evolution Hex Drive
EvoShield 1000Hr ACQ Resistant Structural timber decking screws. Rifle edge to prevent splitting and coated yellow.
75mm £17.00 per box of 100
100mm £21.00 per box of 100
125mm £27.00 per box of 100
150mm £30.00 per box of 100
200mm £35.00 per box of 50
Concrete Fixing Screws
Forge Fix
Zinc Yellow Passivated inc T30 Bit
7.5mm x 102mm. Box 100 only £11.75
7.5mm x 135mm. Box 100 only £14.75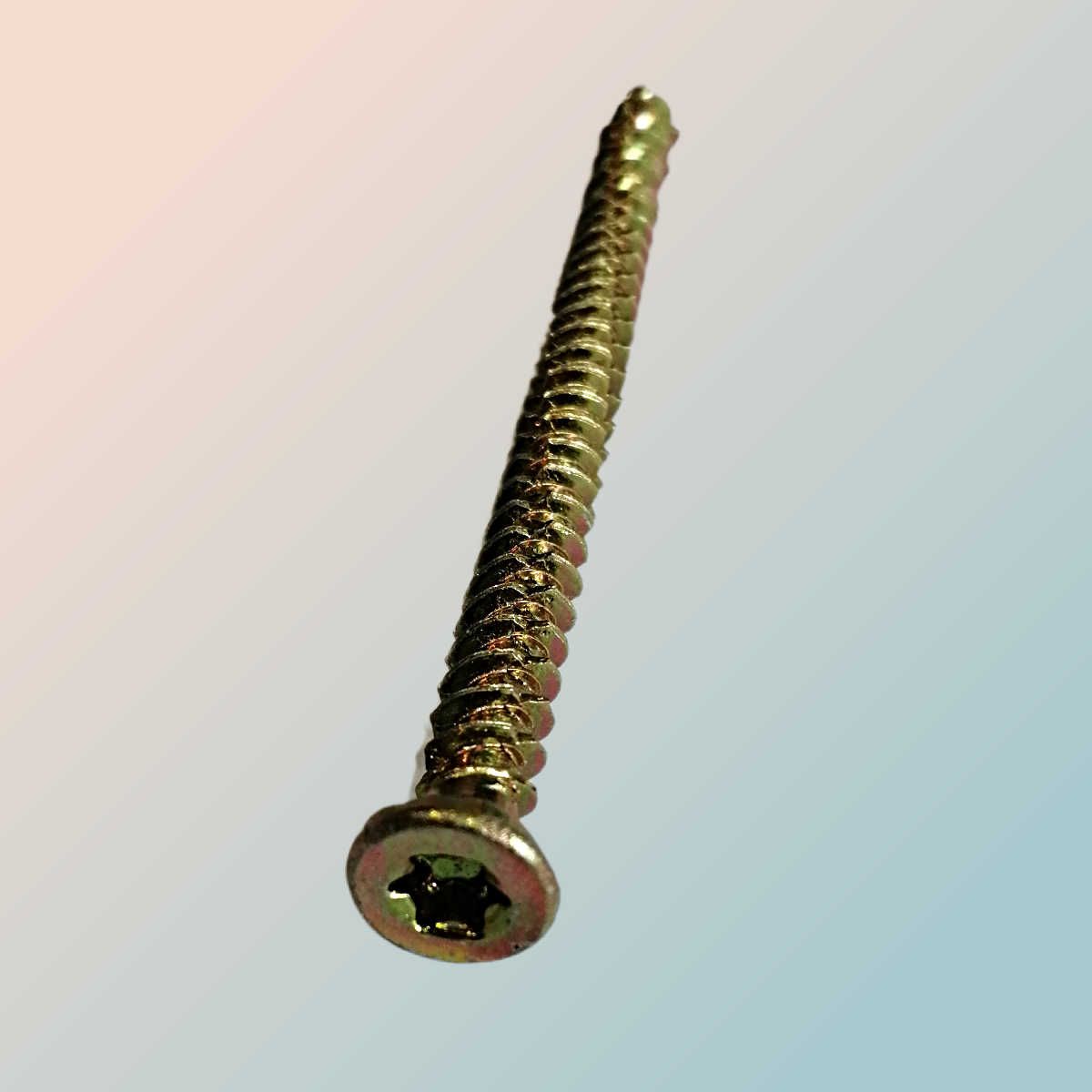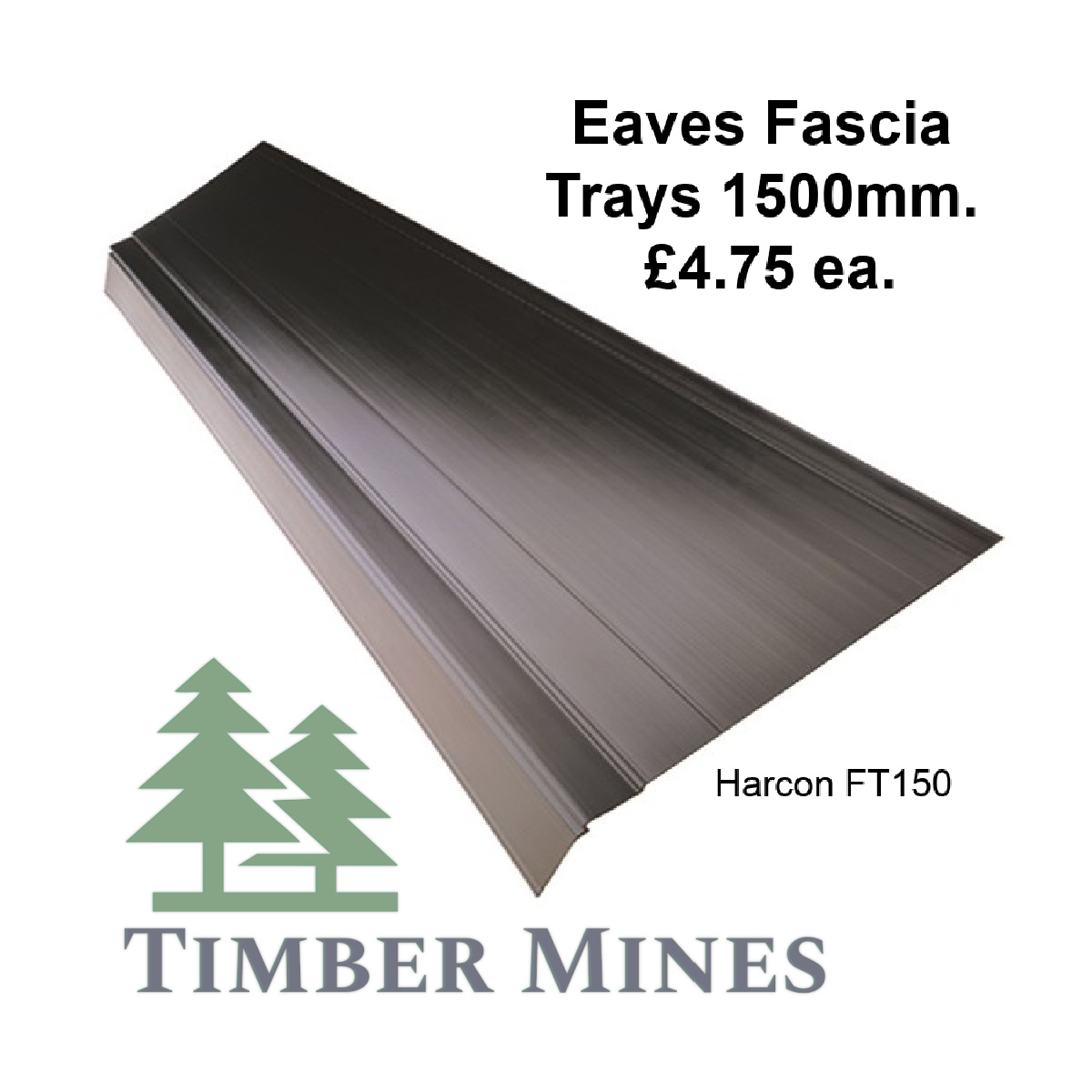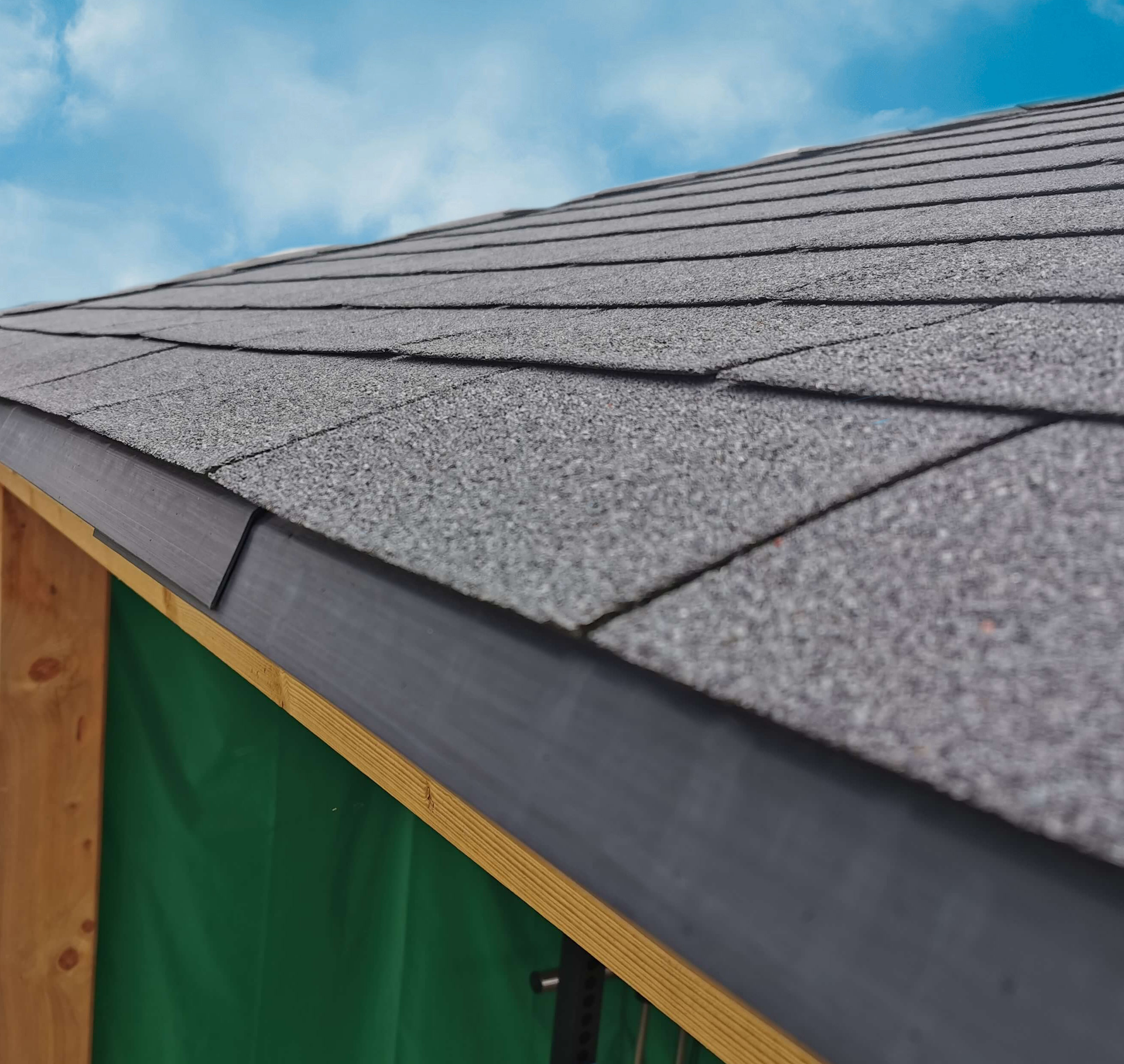 Black Eaves Fascia Trays
Harcon FT150 fascia tray. Designed to go on the edge of a roof before adding shingles or felt. Helps to stop roof leakage and damage caused by rotting roof membrane, soffits and rafter feet.
1500mm wide only £4.75 ea.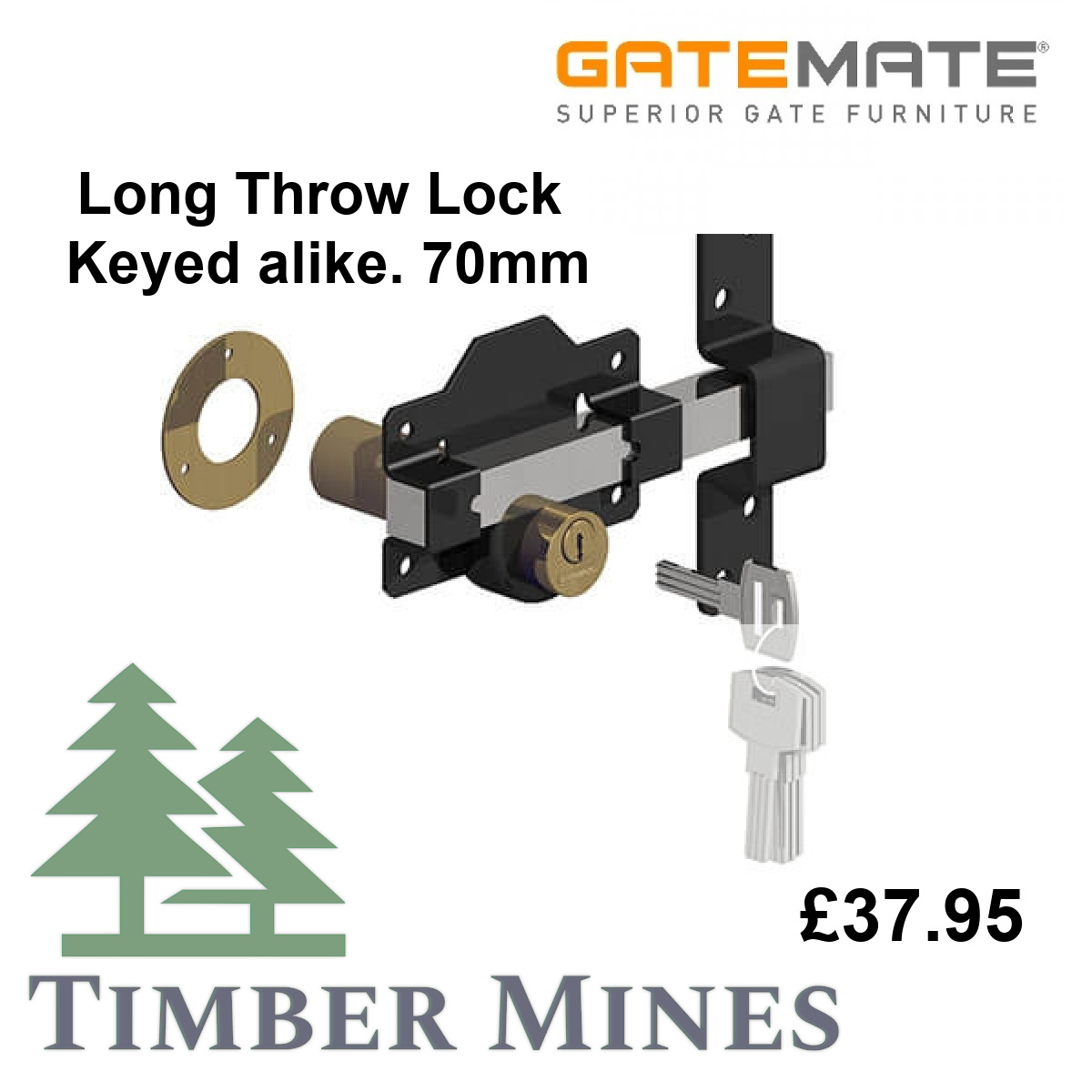 Deadlocks and Long Throw Locks.
2 Lever and Keyed both sides.
Both excellent value for money.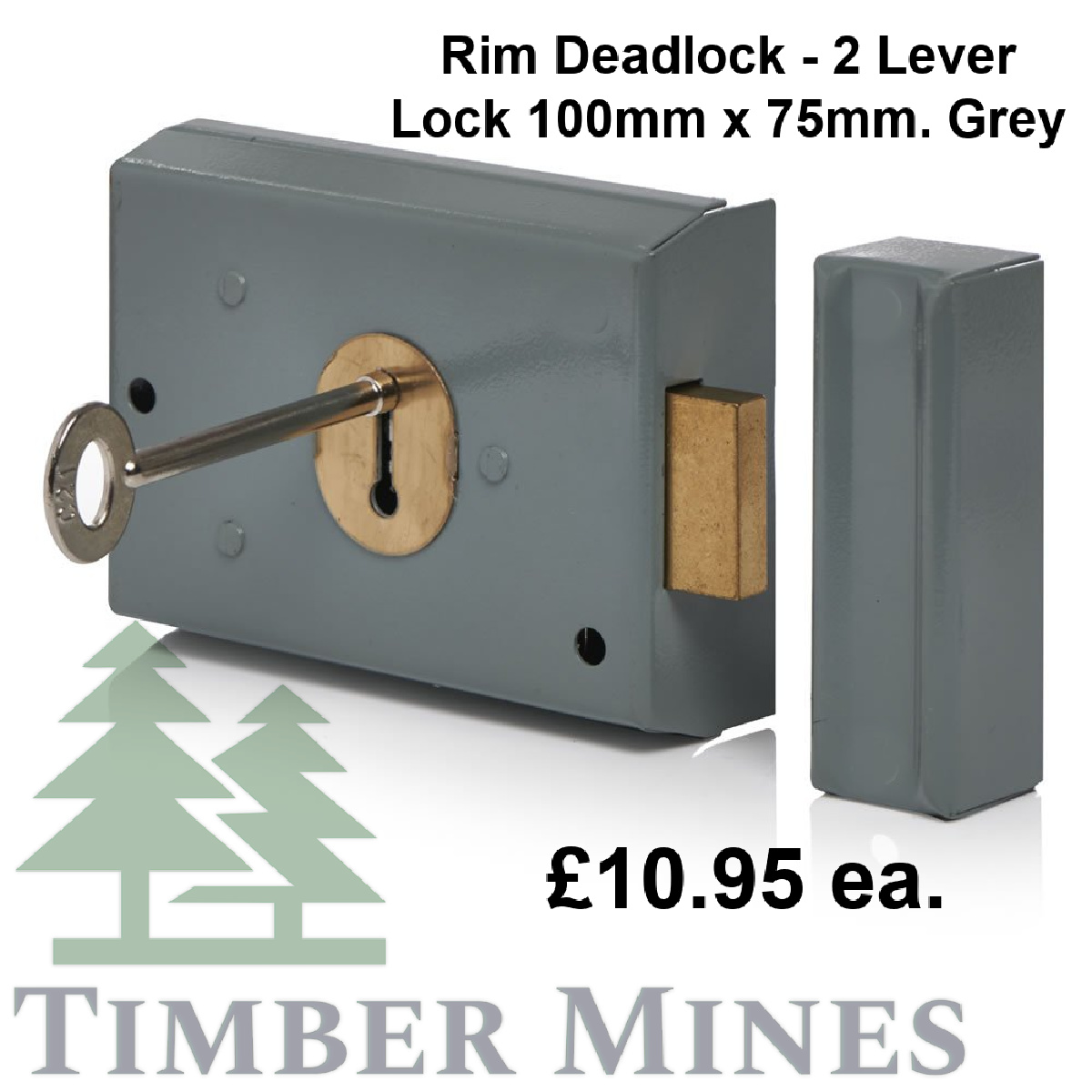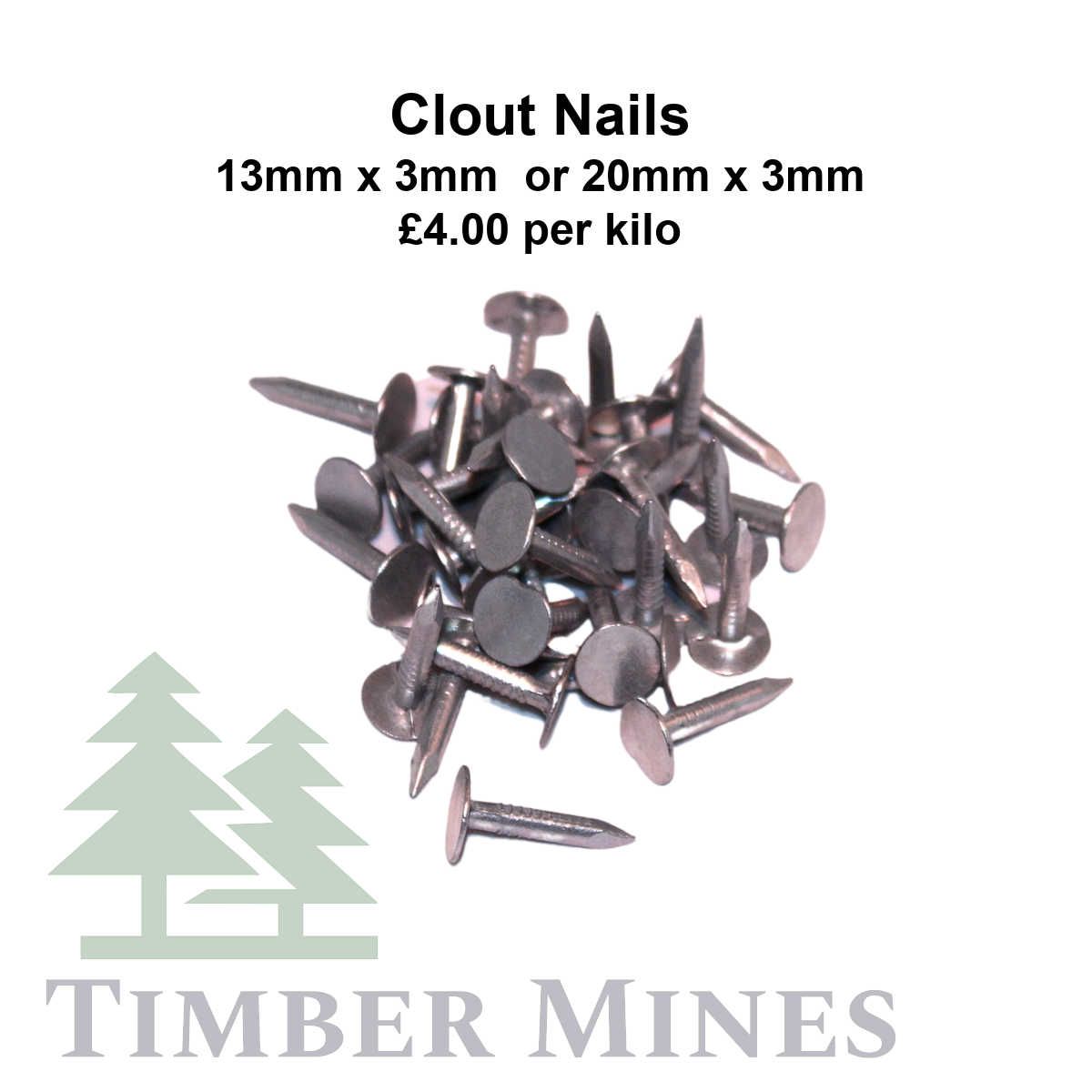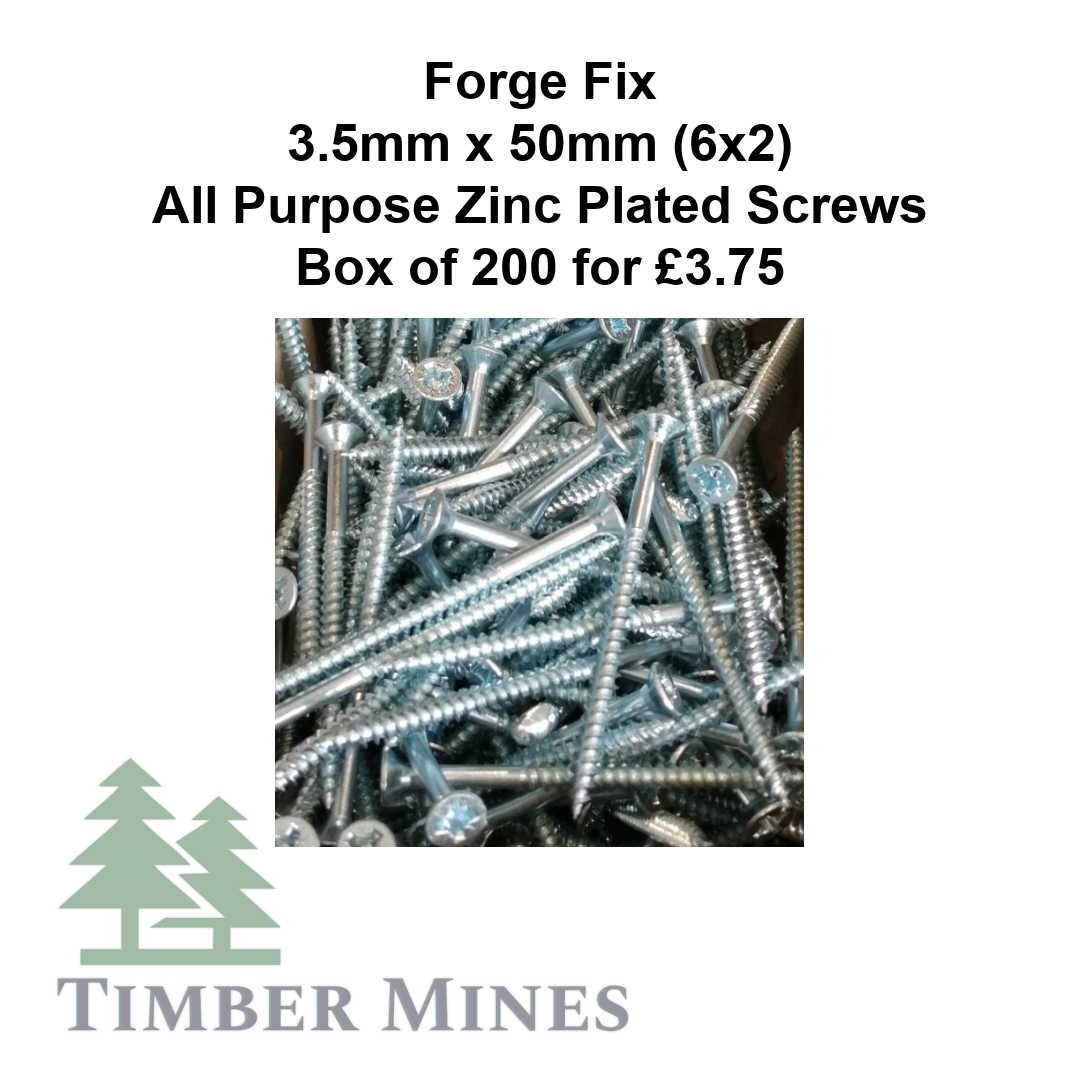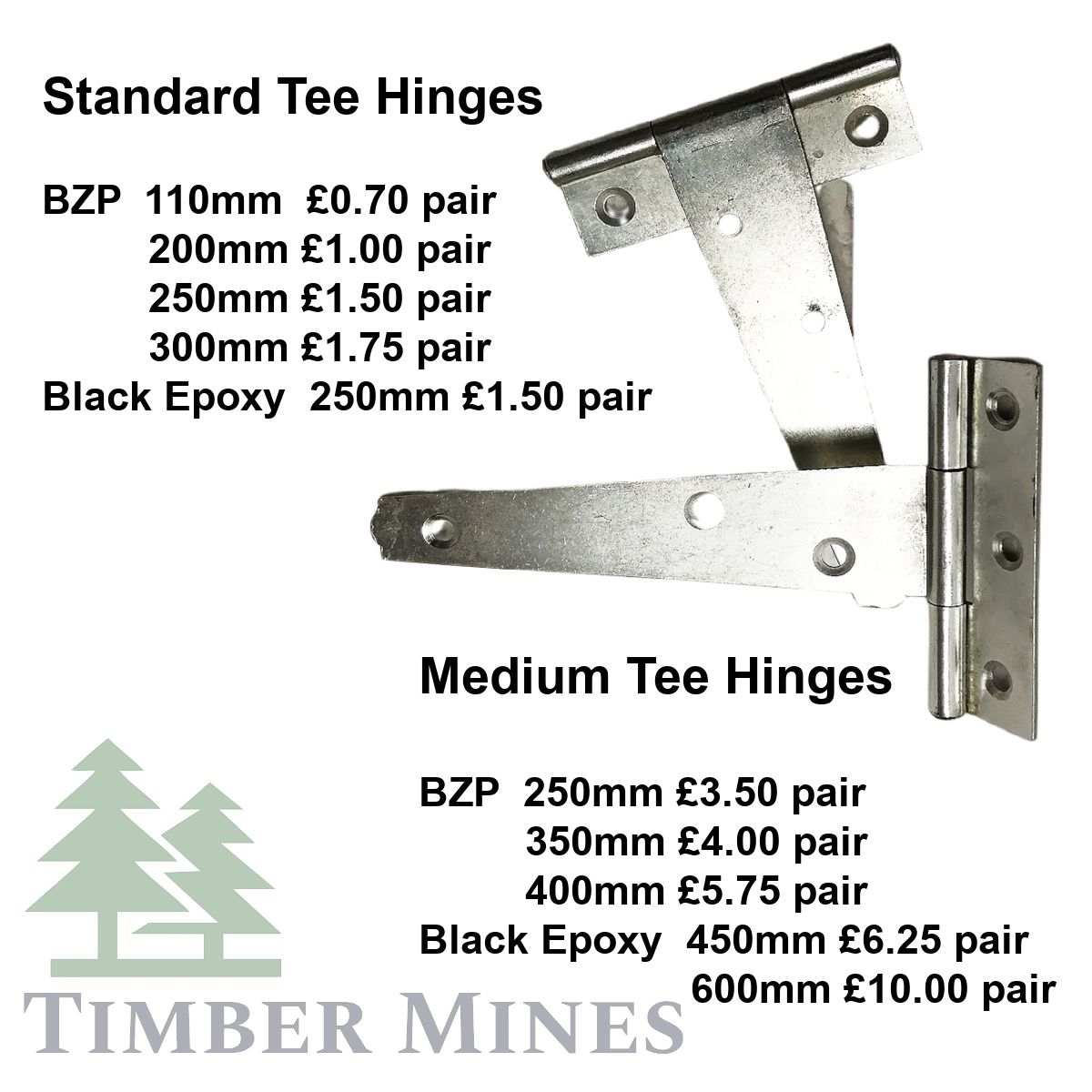 Bardoline Pro s125 Shingles
Ondulines premium roofing shingles in Slate Grey, Green or Red.
Coverage 3.05m² per pack
21 Shingles per pack but can be sold individually.
£2.75 ea/£57.75 per pack