January Price List
Hardware, Screws and Fixings
Forge Fast Elite performance
Forge Fast by Forge Fix offer an elite performance screw and bolt selection
Anti Split Fast Drive Wood Screw 5.0 x 100mm
£7.25 per box 100
Self Drilling Low Torque Dual Head Torque/Hex Drive Bolt 7.0 x 150mm
£18.30 NOW £16.50 per box 50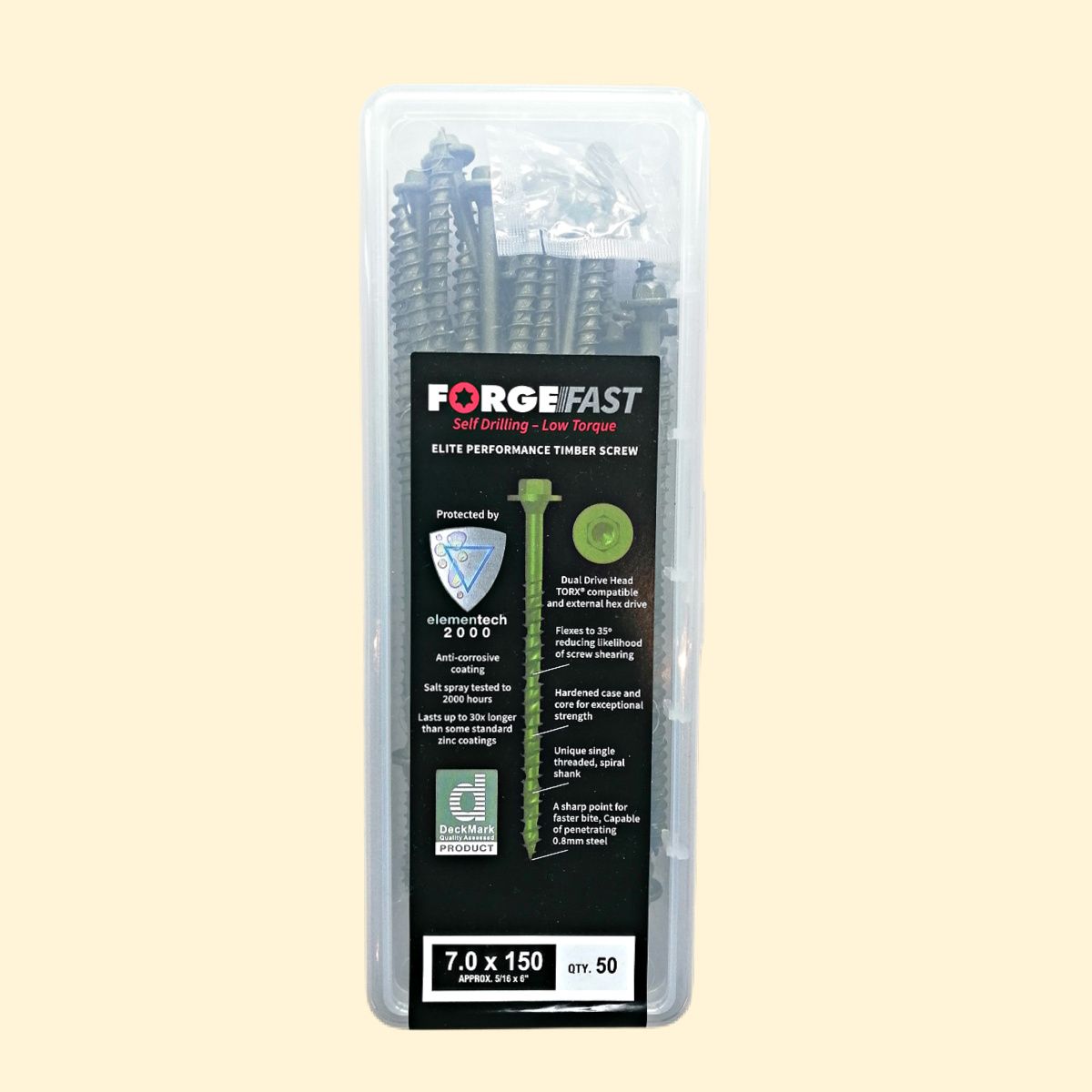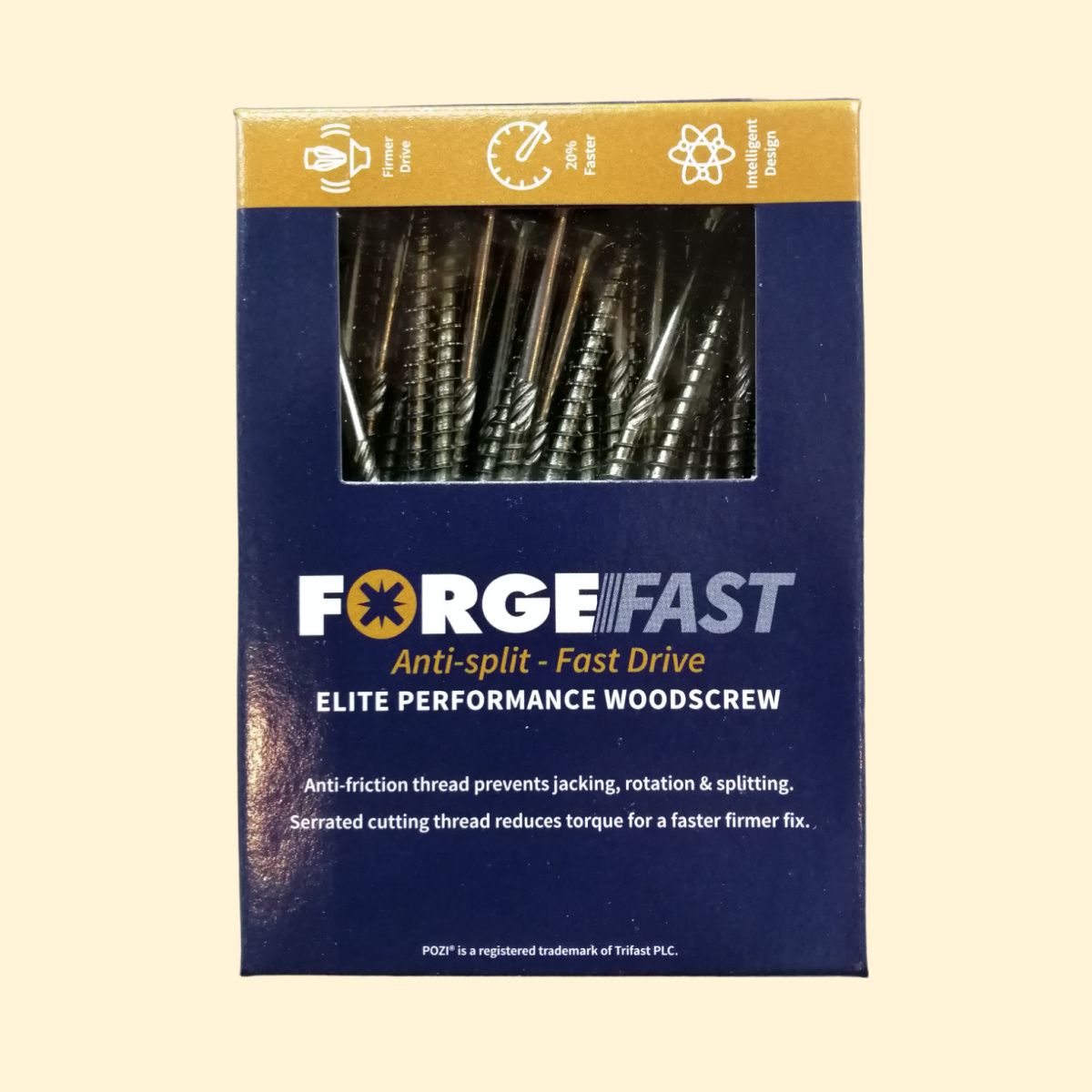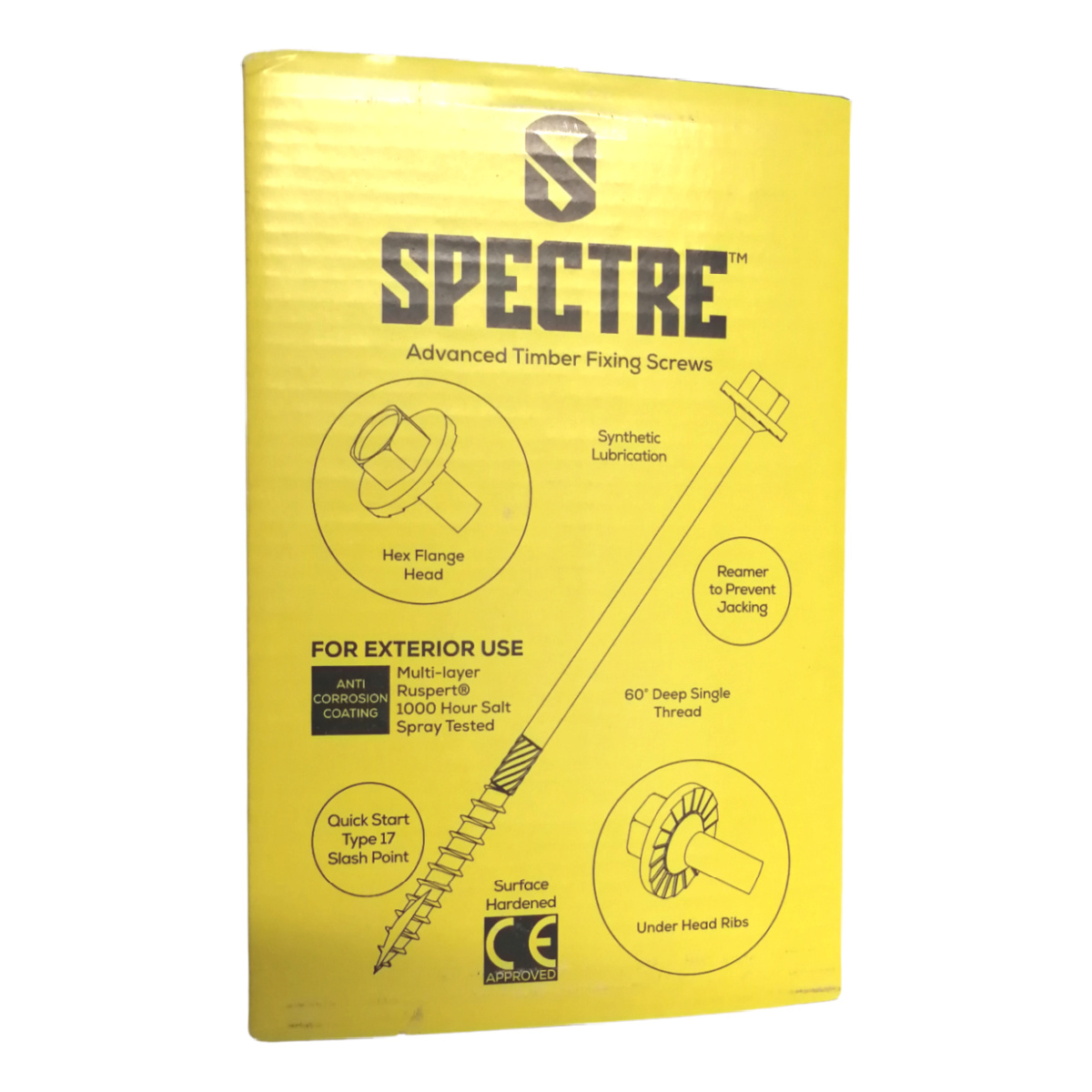 Spectre Advanced
Spectre Advanced hex drive timber bolts. Ruspert anti-corrosion coating with a reamer to prevent jacking and a Type 17 Slash Point.
£12.25 per box of 50
6.3mm x 150mm
£17.30 per box of 50
6.3mm x 200mm
Carpenters Mate
Premium Decking Screws
Premium 60mm (63mm total length) decking screw. Half moon to eliminate splitting, reverse thread for extra hold. Compact head design for a clean finish.
£15.00 per box of 350
Also available
Evolution 50mm decking screws £6.50 per box of 200 and 75mm decking screws £8.75 per box of 200.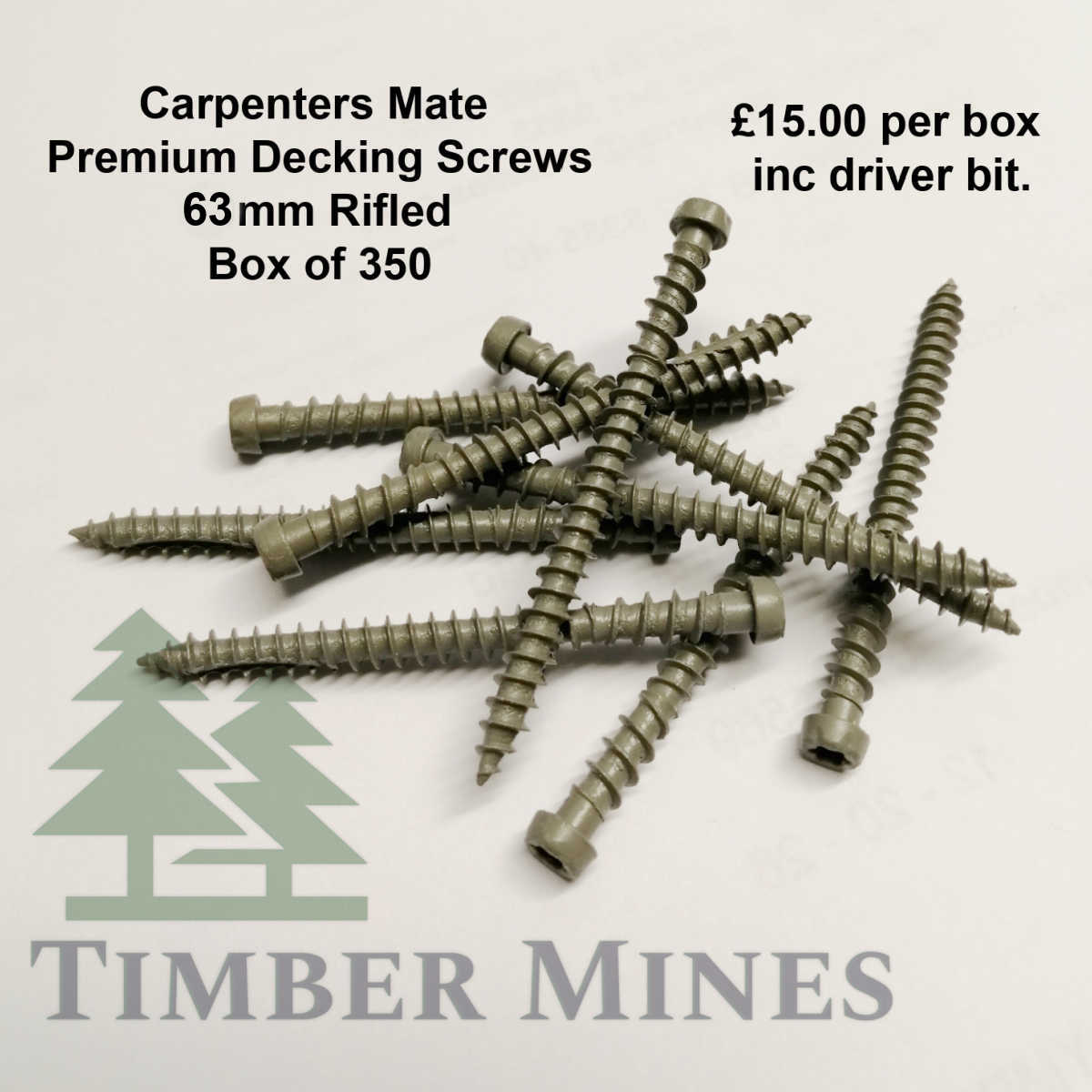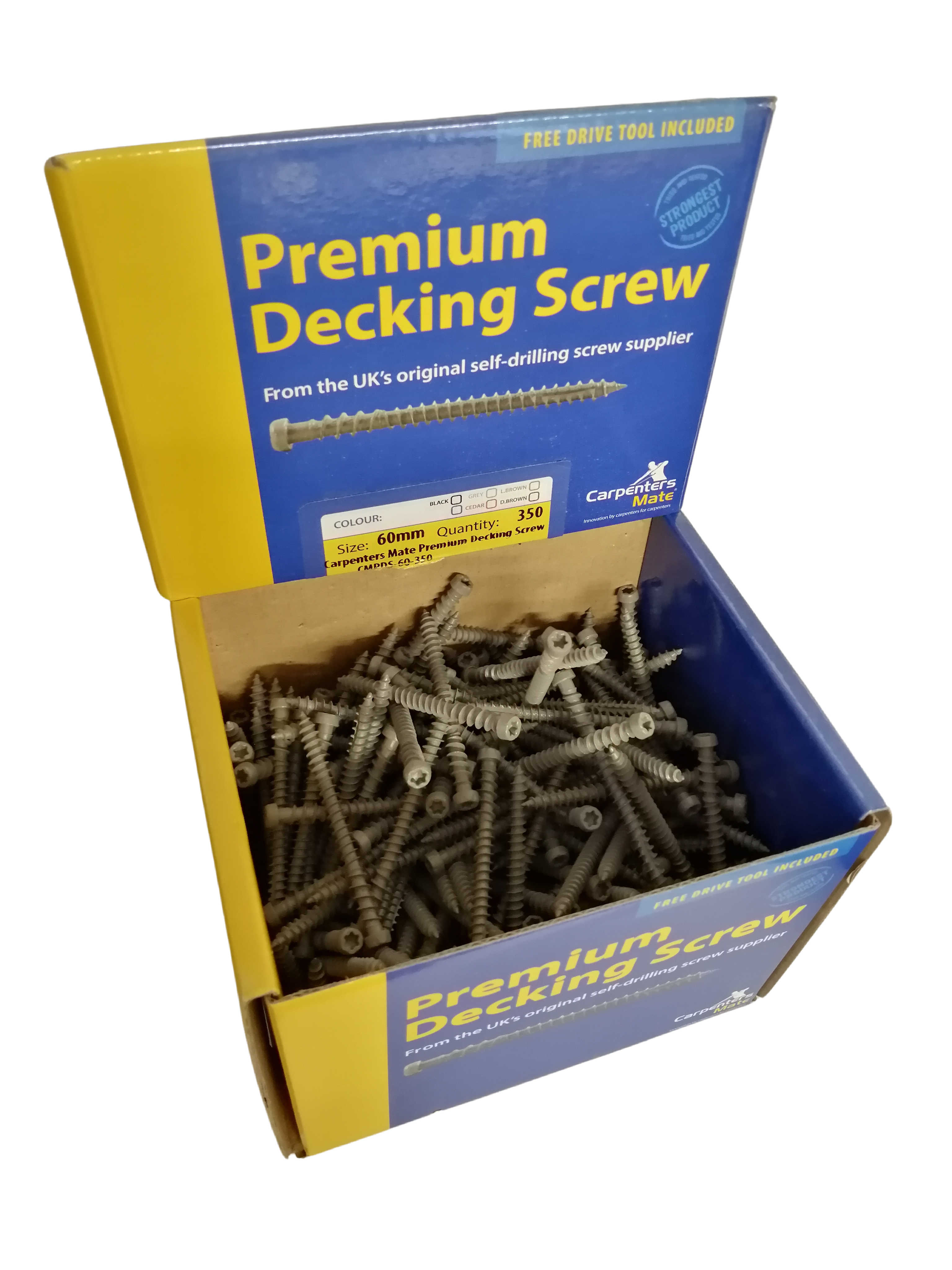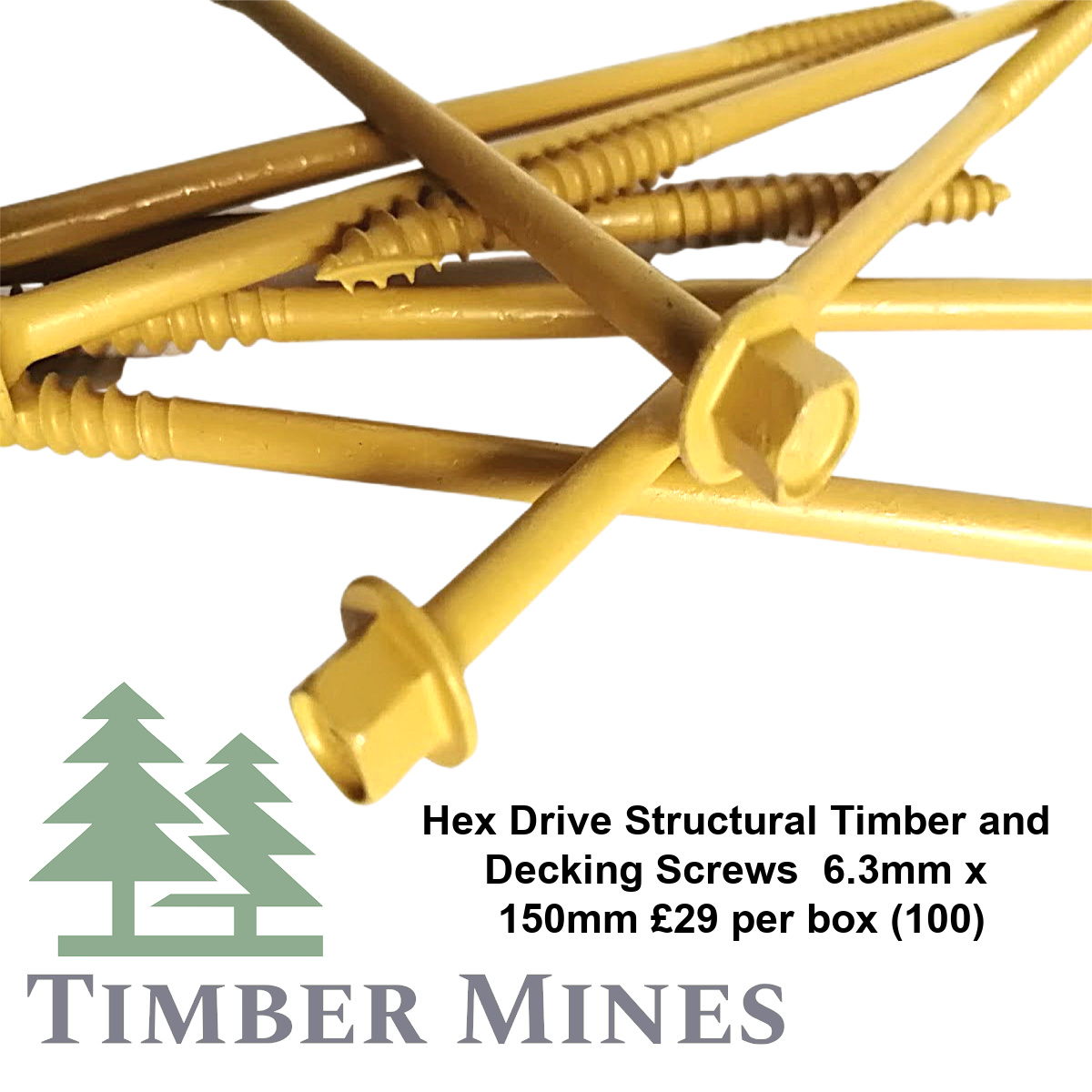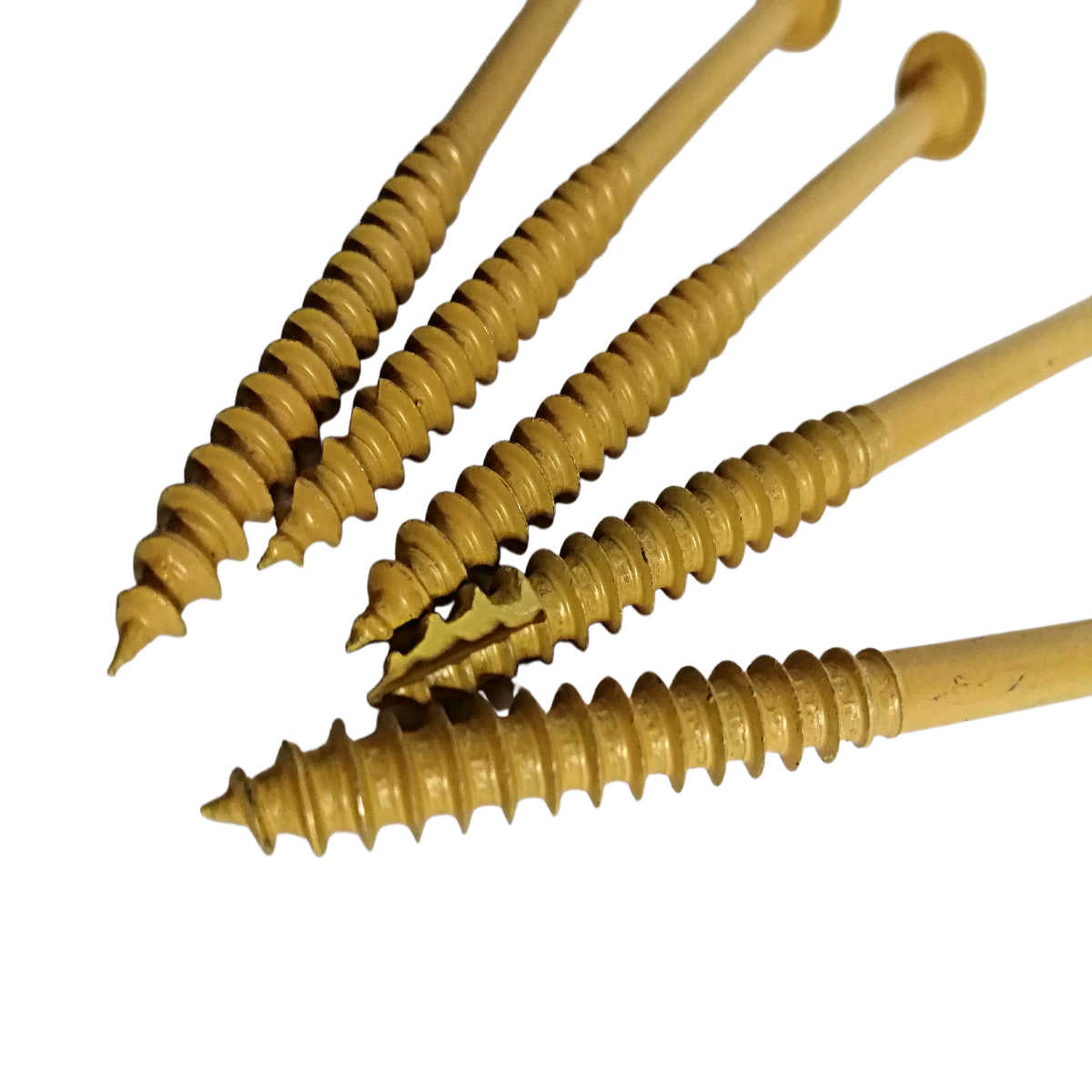 Evolution Hex Drive
EvoShield 1000Hr ACQ Resistant. Structural timber decking screws. Rifle edge to prevent splitting. Coated yellow.
75mm £13.25 per box of 100
100mm £17.00 per box of 100
150mm £29.00 per box of 100
Black Eaves Fascia Trays
Harcon FT150 fascia tray. Designed to go on the edge of a roof before adding shingles or felt. Helps to stop roof leakage and damage caused by rotting roof membrane, soffits and rafter feet.
1500mm wide only £4.75 ea.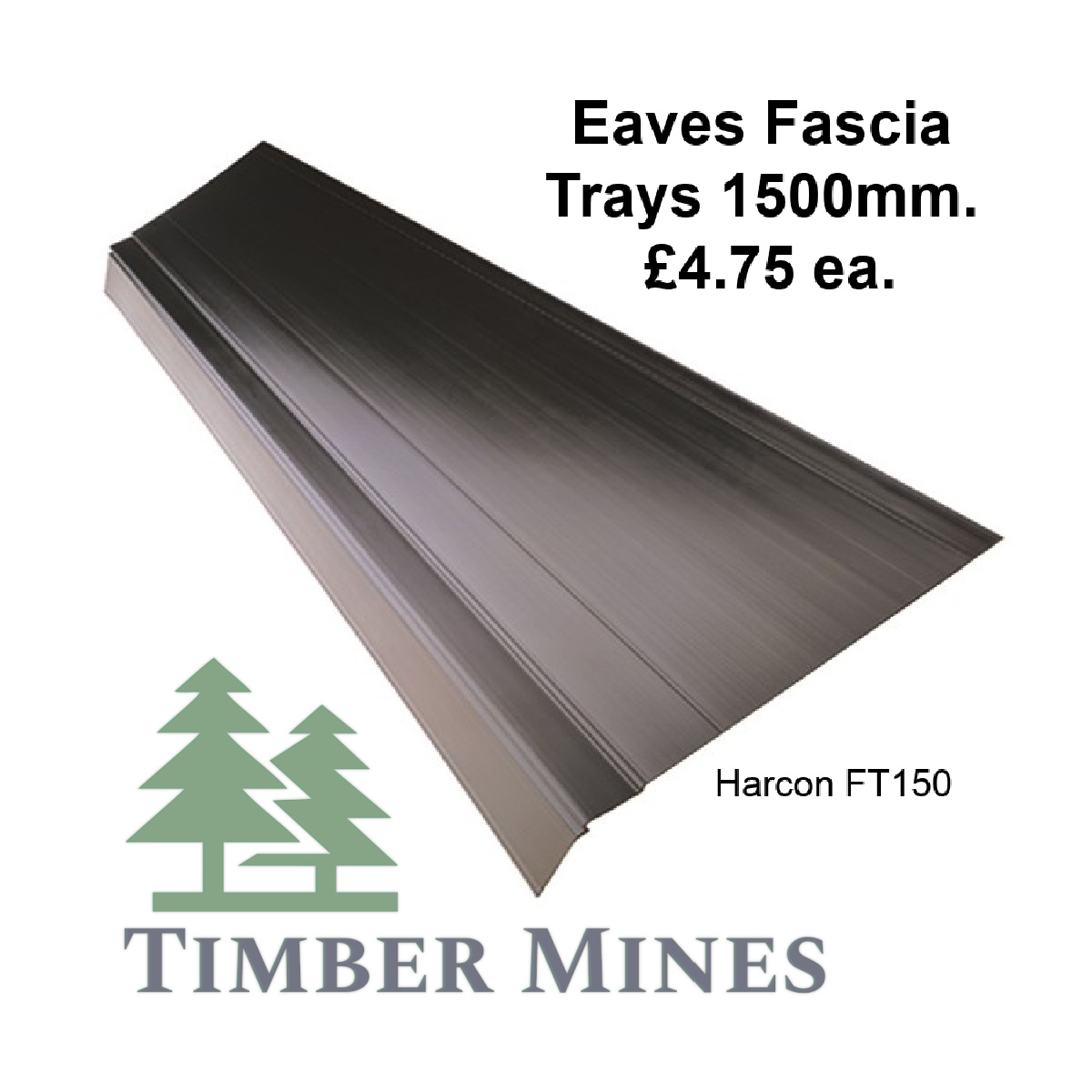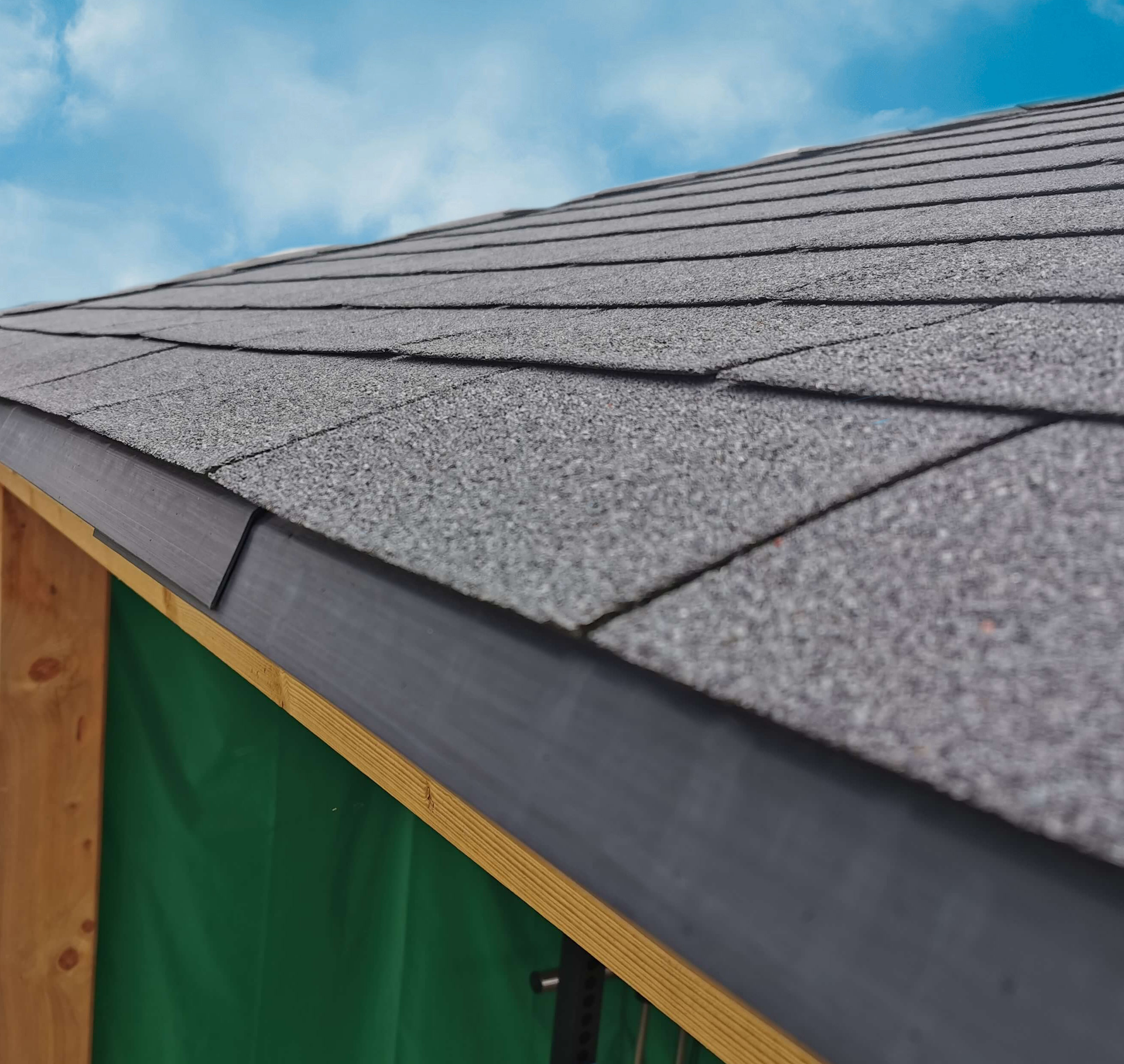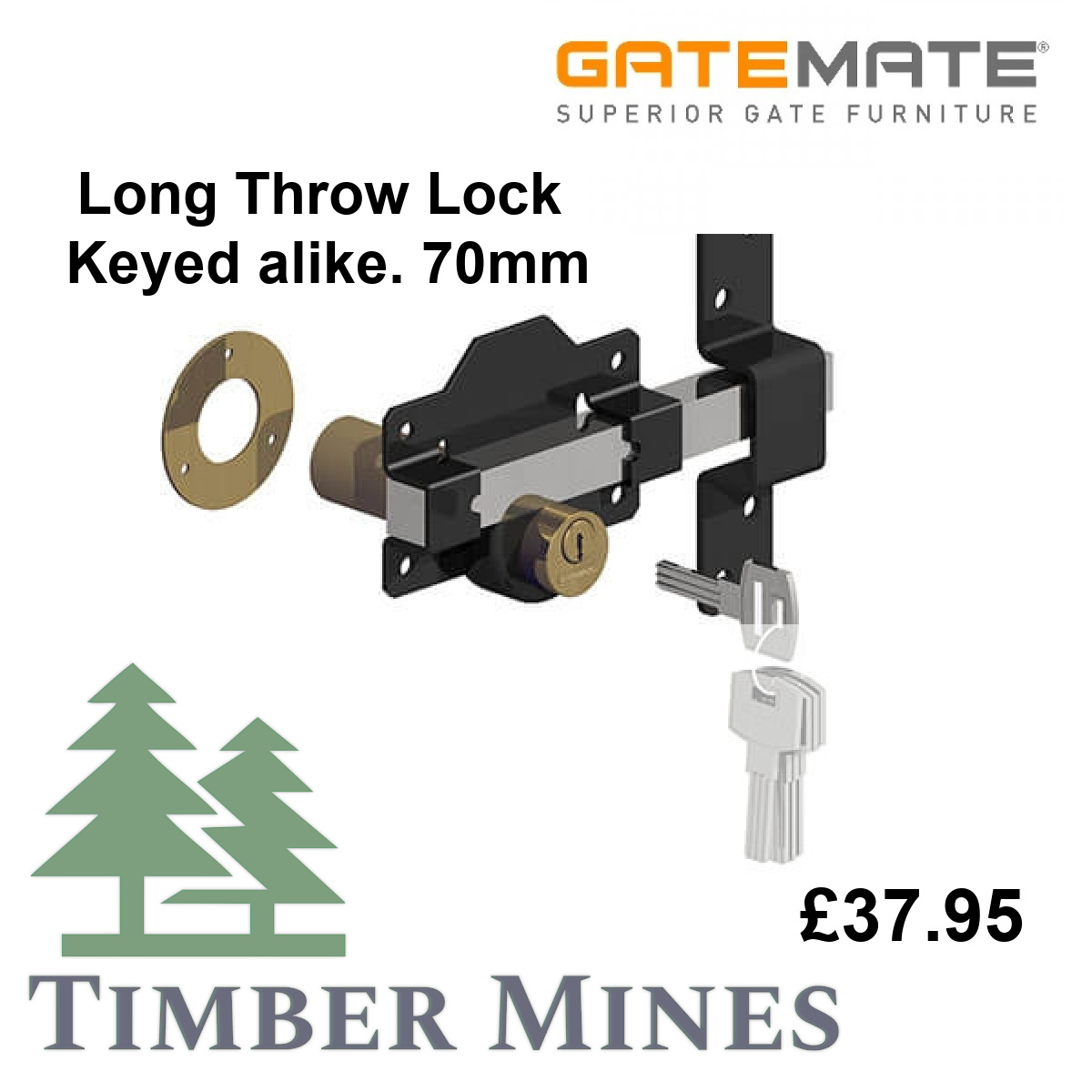 Deadlocks and Long Throw Locks
2 Lever and Keyed both sides.
Both excellent value for money.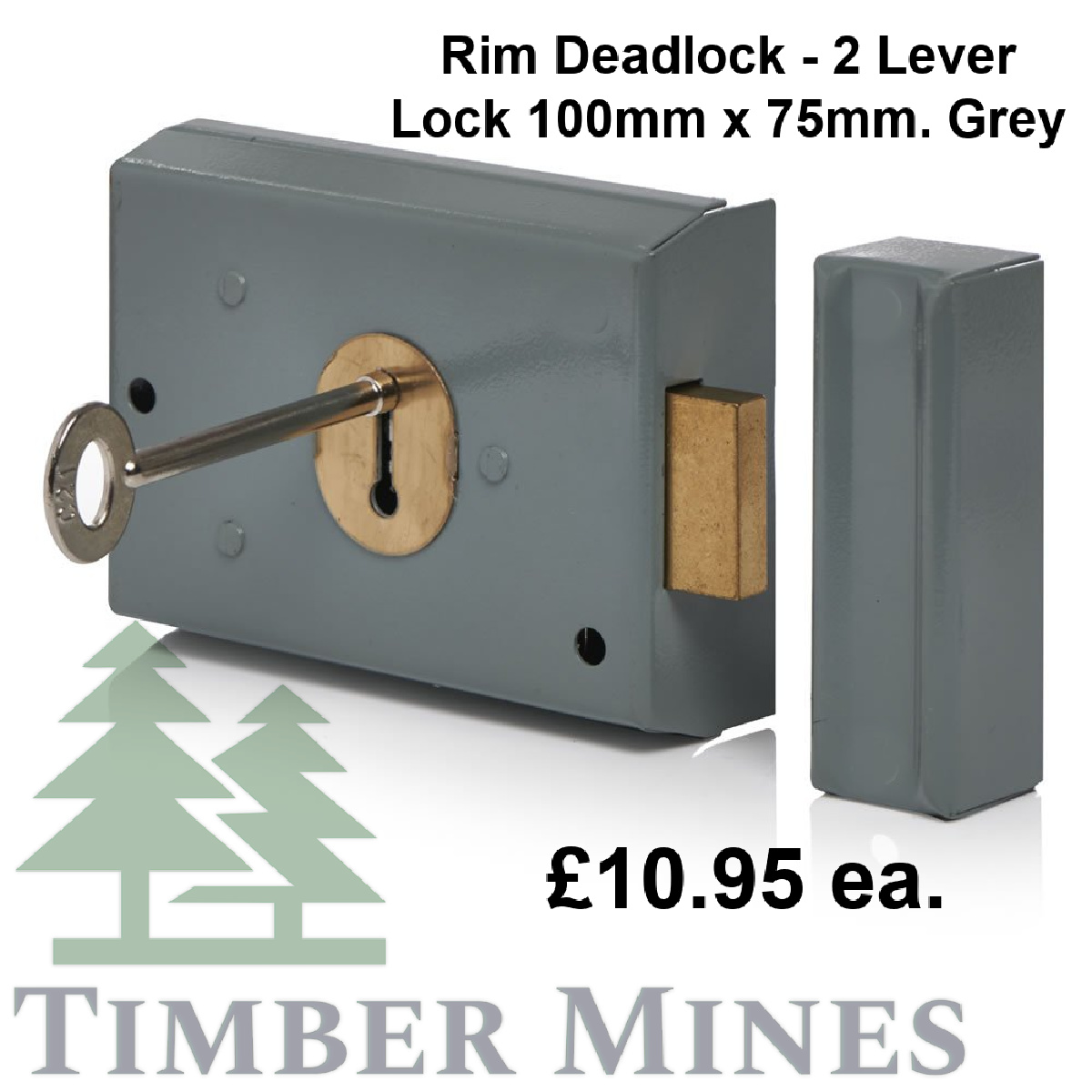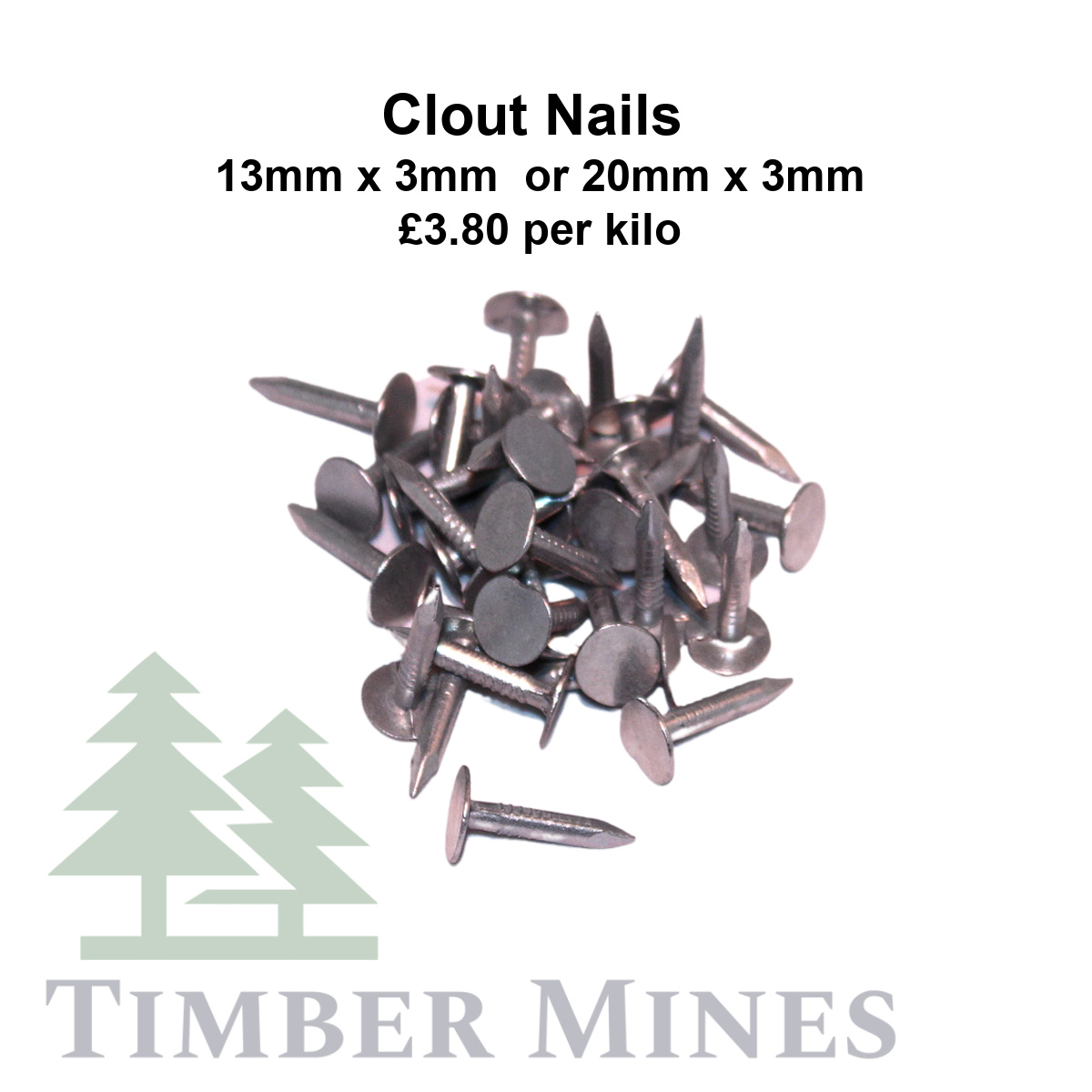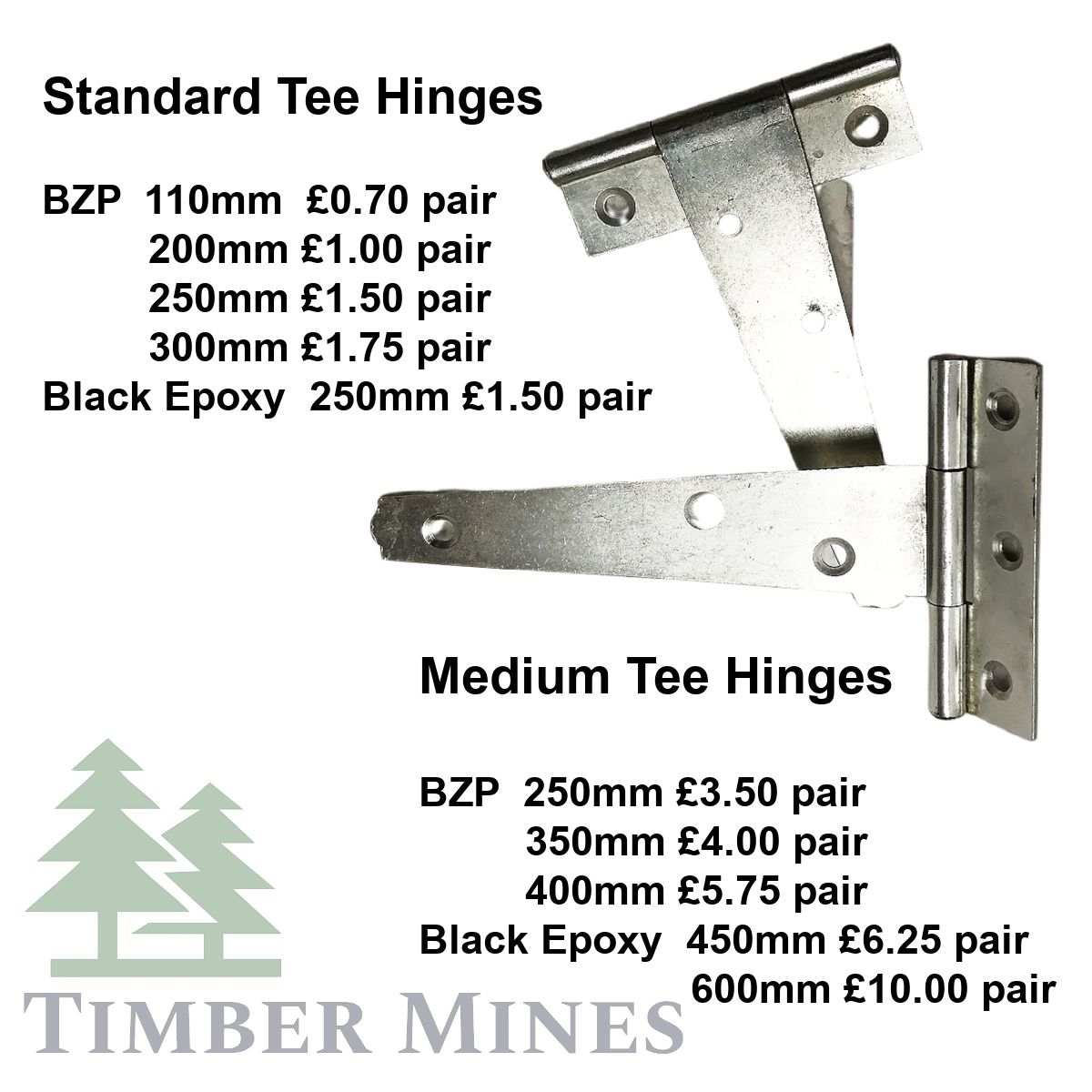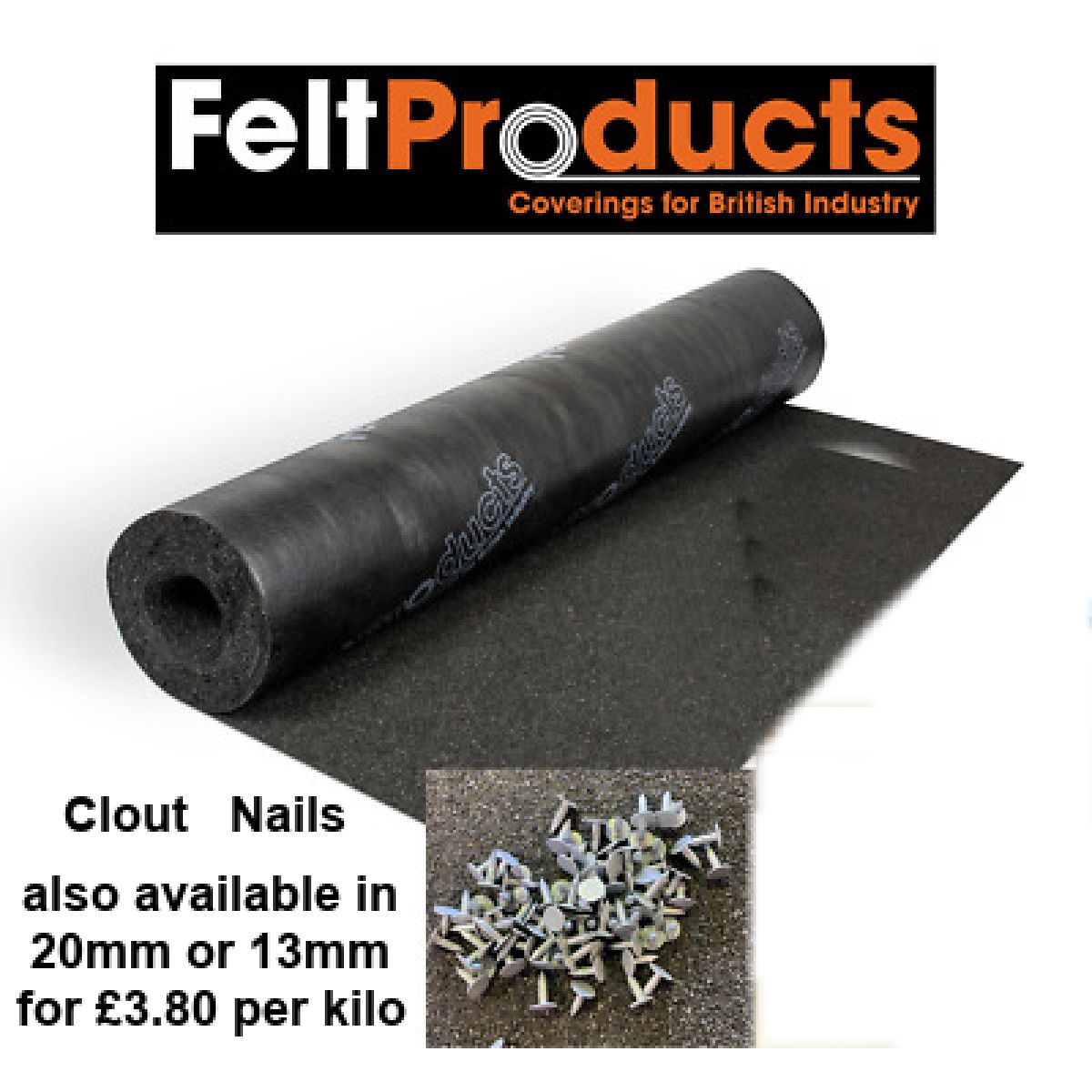 Ultrapol Mineral Felt Roofing
Roll size: 10m x 1m, 25kg. Mineral felt top side with a film based bottom side. Ultra strong and flexible to -15c. Used as a single layer Ideal on sheds, summerhouses, home offices, log cabins.
Use galvanised clout nails spaced every 50mm and felt adhesive along the edges.
Life expectancy - 15yrs. £30 per roll