Always our lowest prices, no hidden extras.
VAT included

Although every effort is made to ensure accuracy of pricing and stock available. There may be times when we haven't quite caught up. So please bear with us if there are any differences between stock advertised here and on our social media .
We also reserve the right to alter or end any promotion or offer before the advertised date if necessary.
OAK SLEEPERS, POSTS AND PLANKS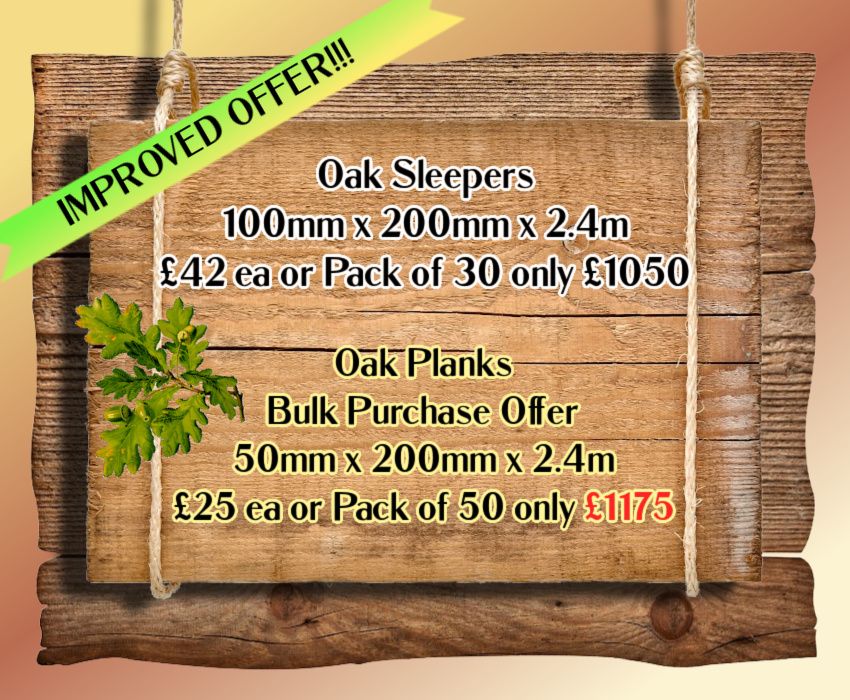 REDUCTION ON SELECTED FENCE PANELS
SOFTWOOD SLEEPER BULK BUY OFFER