Softwood Sleepers 2.4m
Beautiful Treated Timber Sleepers
Perfect for Garden and Landscaping Projects
100mm x 200mm x 2.4m @ £28.00 ea.
Offer available while stocks last!!

GARDEN DESIGN AND LANDSCAPING.
When thinking about raised beds in your garden or lawn edging, or even creating seating areas and rustic tables then sleepers are a perfect value for money option. Especially with our fantastic promotion. Can be sanded, planed, stained or painted.
Tanalised sleepers can last between 10-15 years. This can change depending on what conditions they are placed in, if in direct contact with soil, they could rot a lot quicker.
You don't want them to be submerged in water and if using for raised beds it would be advisable to put a membrane between the wood and the soil.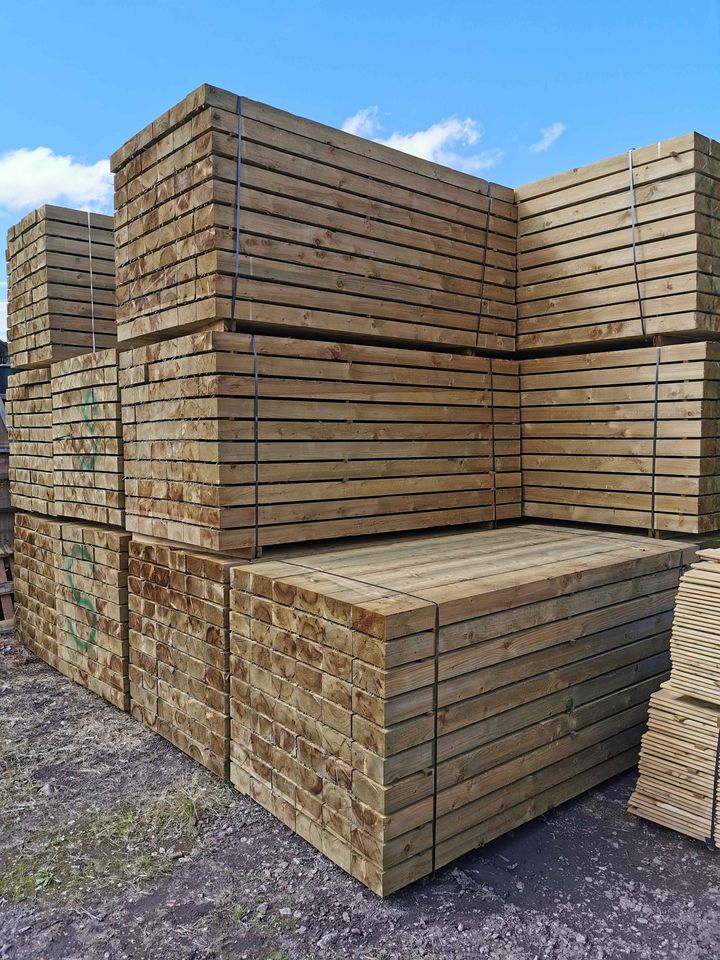 100mm x 200mm x 2.4m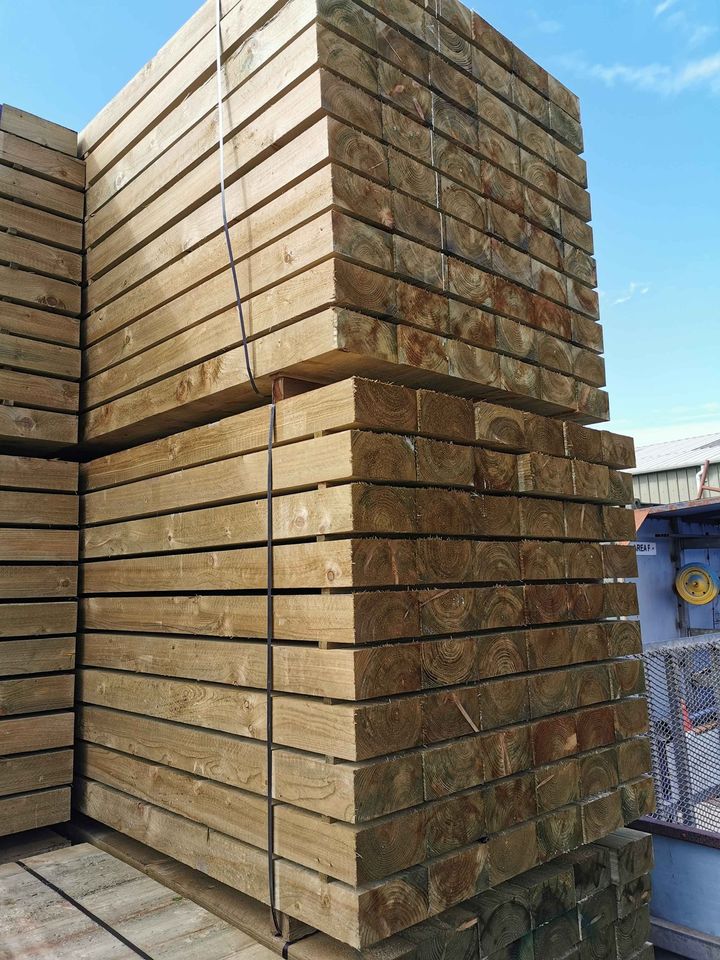 Current promotion
Buy 1-10 for £28 ea.
Buy 11-20 for £27 ea.
Buy 21+ for £26 ea.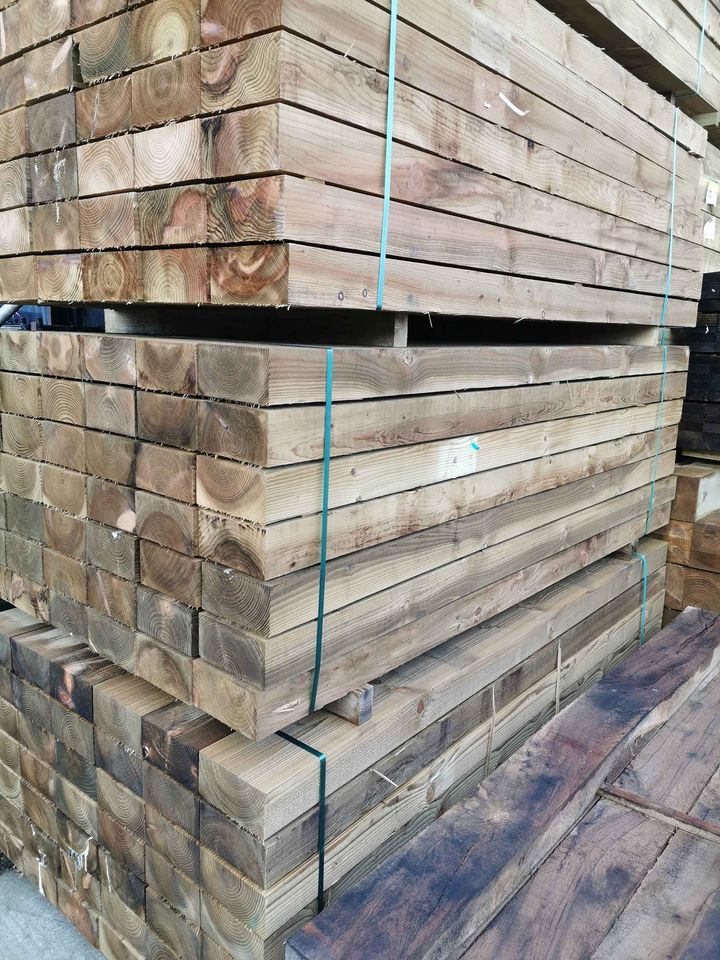 £28.00 ea.