Tongue and Groove Cladding
Tongue and Groove cladding in a profile of
22mm x 125mm (19mm x 110mm finished size) and
19mm x 125mm (16mm x 110mm finished size).
Log Lap T&G 22mm x 125mm (19mm x 110mm finished size).
Ideal for gazebos, gates, sheds, garden rooms, storage, planters etc.
Pressure treated green.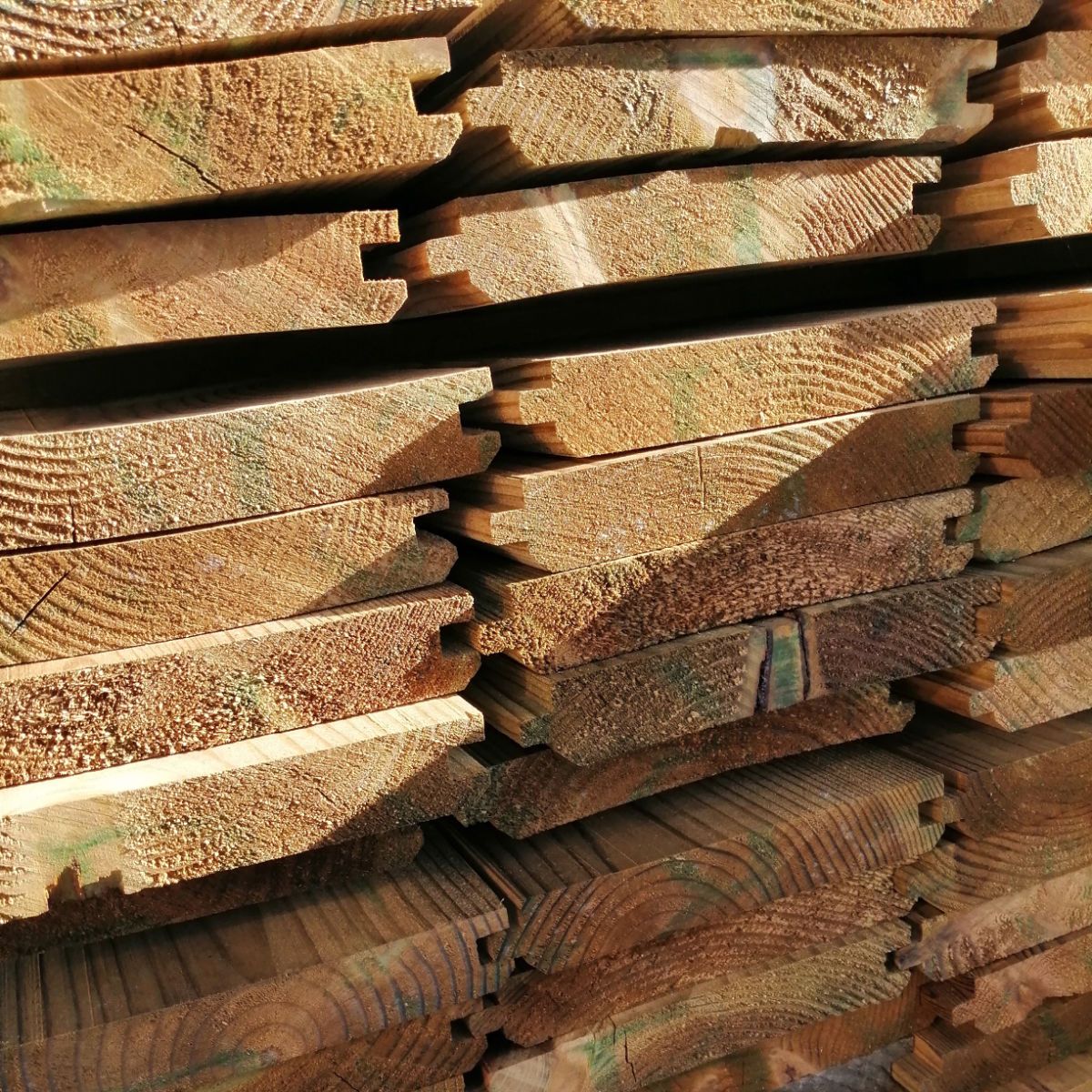 Pressure treated green
Both T&G and Log Lap are pressure treated and ready to use.
As an alternative - why not use Weatherboard, Feather Edge or PAR as cladding.
Our tongue and groove cladding is a PTGV1s which means it has a 'v' groove on one side. This gives you two options for use.
1. Traditional flat side for a flush finish such as in floorboards.
2. Groove side facing for a more decorative finish.
Tongue and groove cladding has always been a popular choice for many applications and gives a great look to any project.
Also available is a tongue and groove Log Lap which has a curved side to give a half log finish when placed together.