Home and Hearth is our page for our bespoke and handmade ranges and gifts.
FIRESIDE COMPANION SETS & CAST IRON DINING TABLE AND COFFEE TABLE FRAME SETS.
NEW RANGE IN STOCK
Whilst our primary market is selling timber and associated hardware. We now also have a range of original design items, accessories and made to order pieces.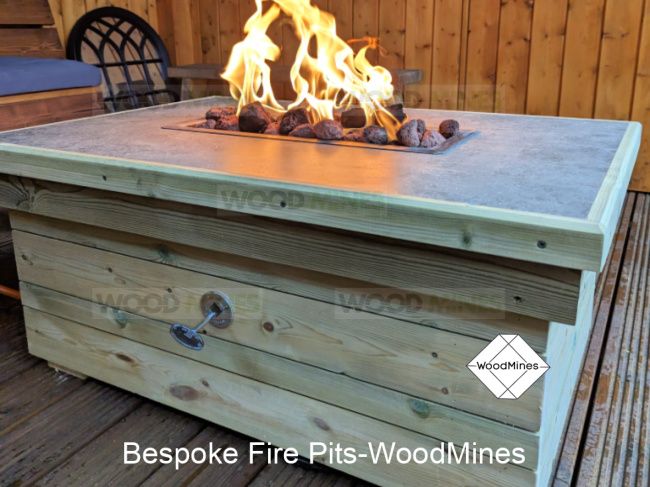 Bespoke Fire Pits
Available as a free standing table or with a bespoke filled based for storing fuel bottles neatly away in the gas options.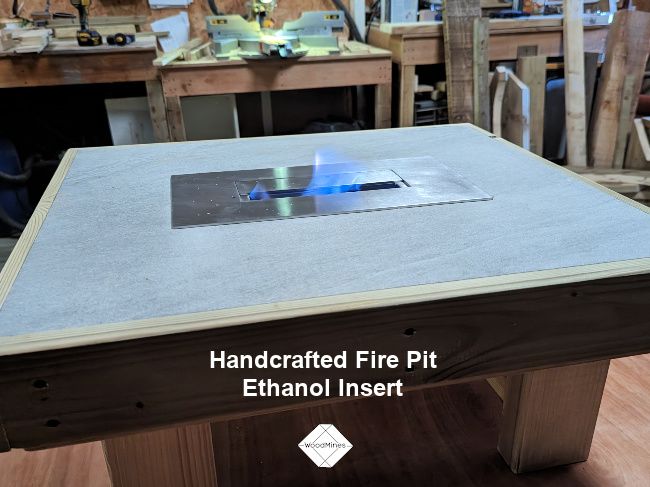 Bio Ethanol Fire Pit/Table with porcelain top.
£295
Various sizes available.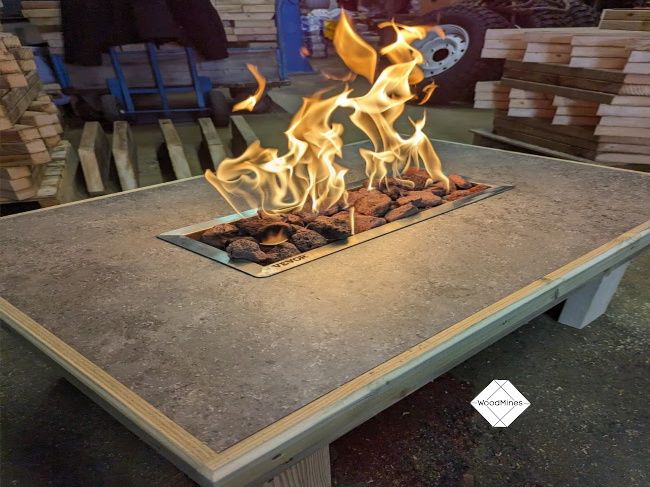 Gas Artificial Coals
Please enquire for further information and prices.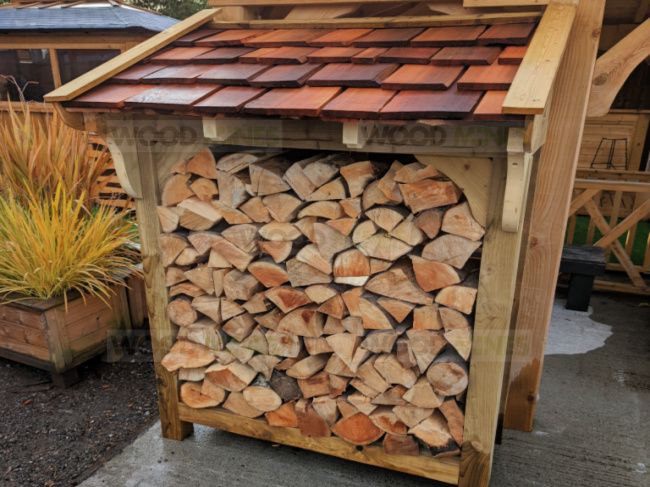 Bespoke 'Posh Log' Store
1.4m wide x 2m high
From £940 inc. a choice of Grey, Green, Red or Brown Shingles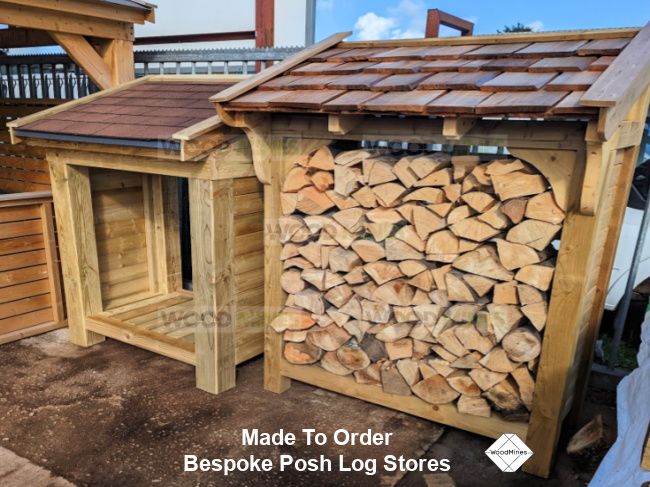 'BERNIE'
Large overhang, air vented sides, back and floor.
Heavy duty construction.
Also available with:-
Wooden Shelf for £58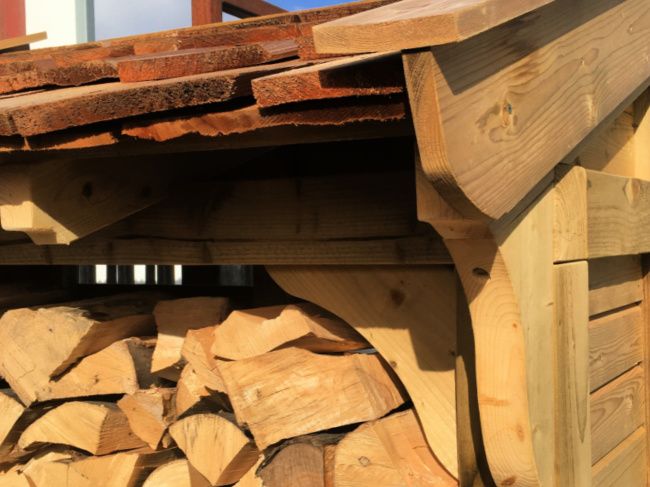 Made to order
Also available with Cedar Shingles or Shakes (as shown in the image)
£1040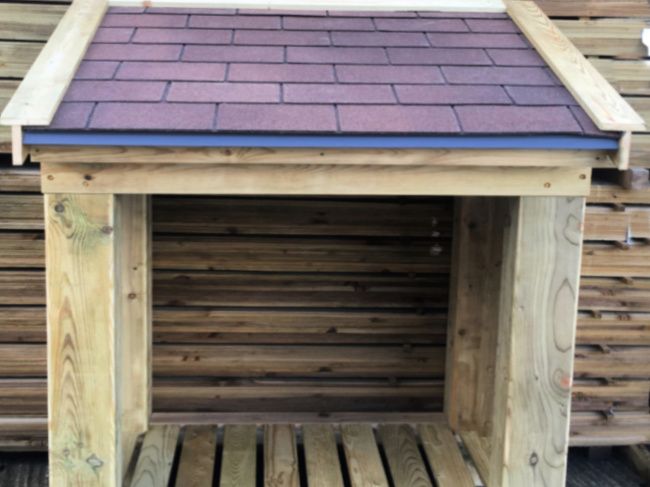 Bespoke 'Supreme' Log Store
1.2m wide x 0.8m depth x 1.8m high
From £720 inc. a choice of Grey, Green, Red or Brown Shingles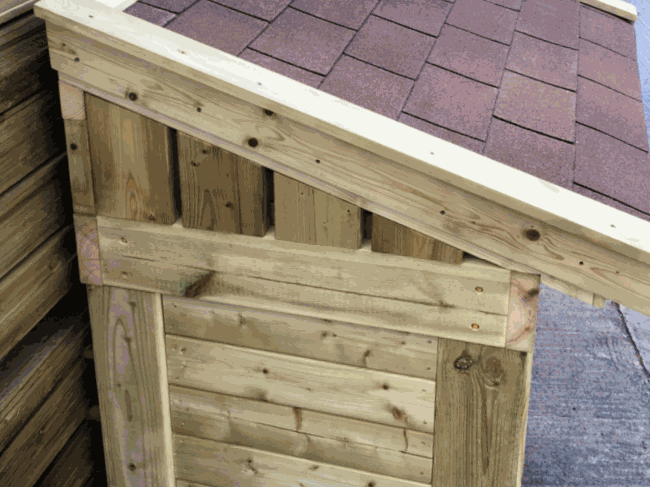 Made to order
Also available with:-
Rear Slatted Panel for £84
Wooden Shelf for £58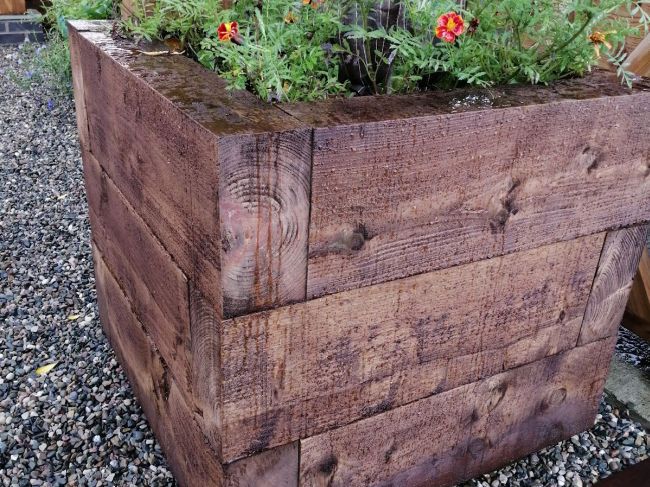 Garden Planters
Made from treated softwood sleepers. These planters will grace any garden or patio,
Also perfect for along driveways as a decorative statement piece.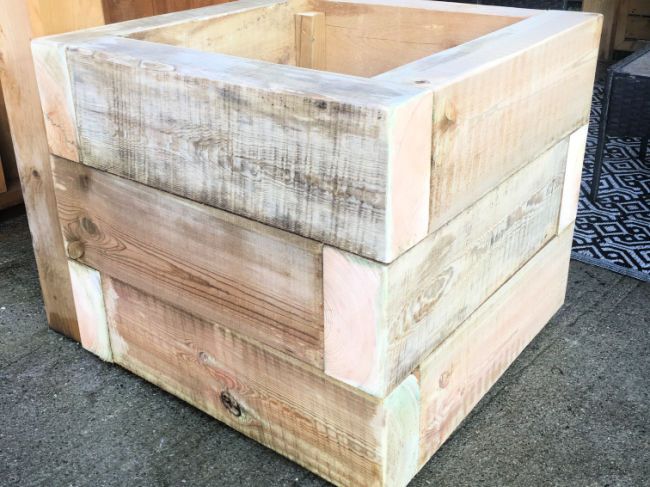 Large Heavy duty
Available stained or unstained.
From £140 (unstained)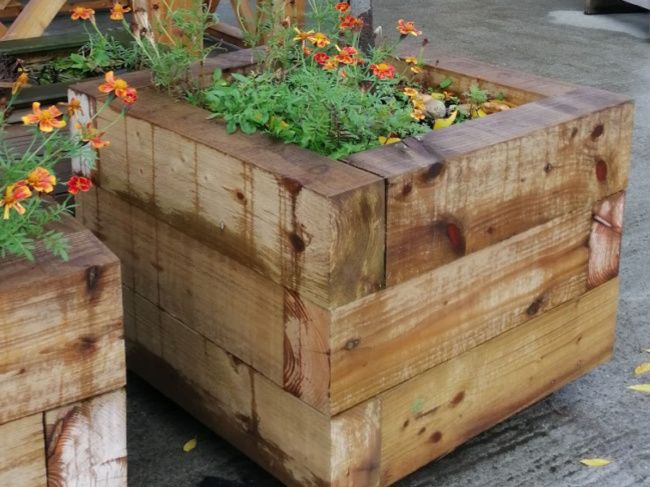 Softwood Sleepers
700mm x700mm x 600mm
Internal planting space approx 500mm x 500mm.
Supported by 4 of 100mm x 100mm square wooden post feet.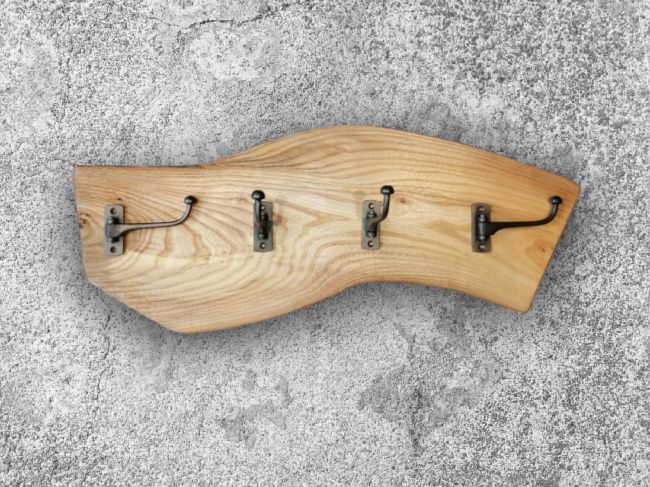 Unique Elm Coat Rack
This one off piece of hand finished elm is available with a choice of 4 designs of Cast Iron Coat Hooks
600mm x 200mm x 25mm
£90 or £95 inc hooks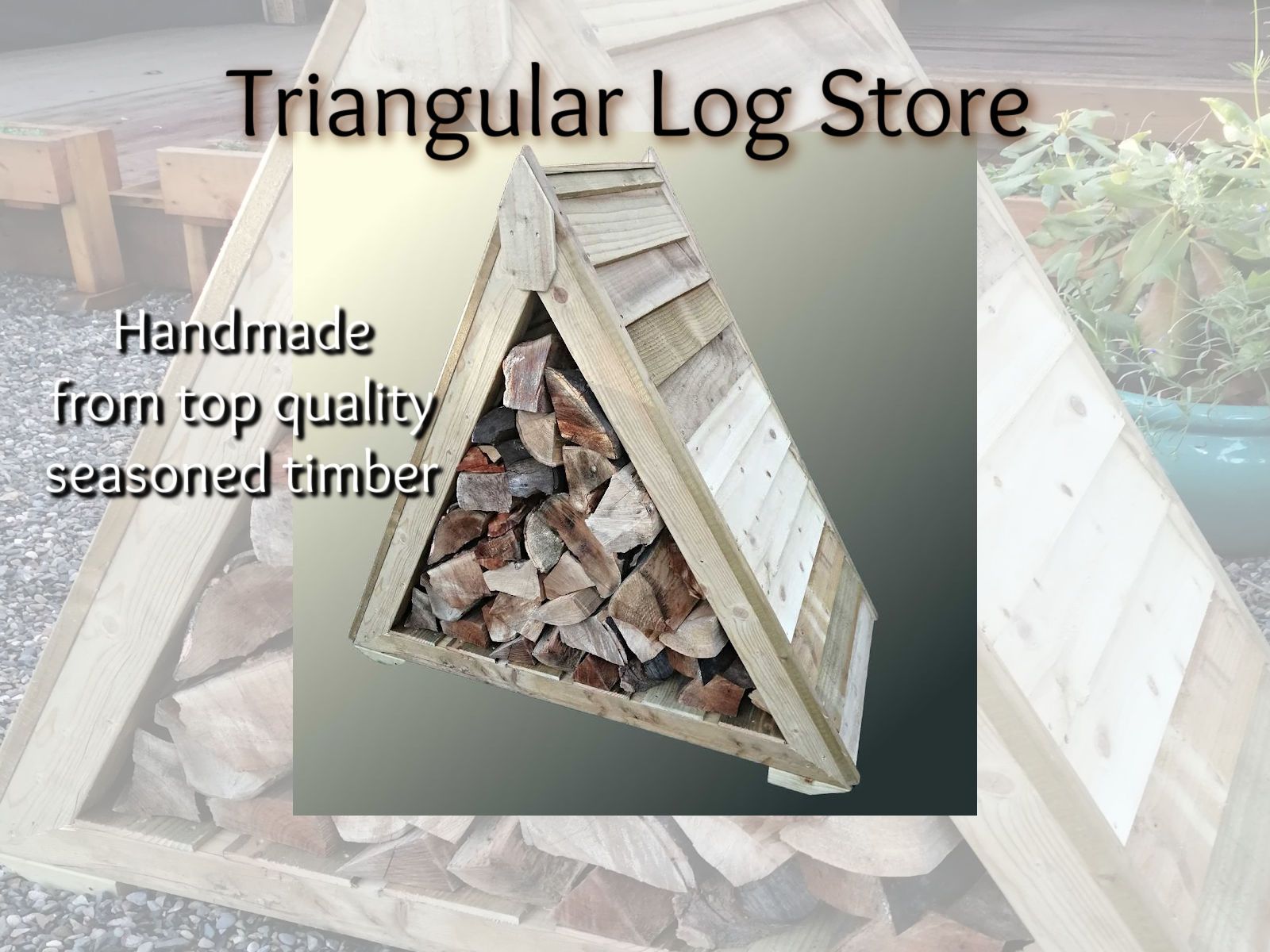 Only £145 ea.
It's unusual design makes it a standout feature in outdoor areas. Smaller dimensions make it ideal if you have limited space.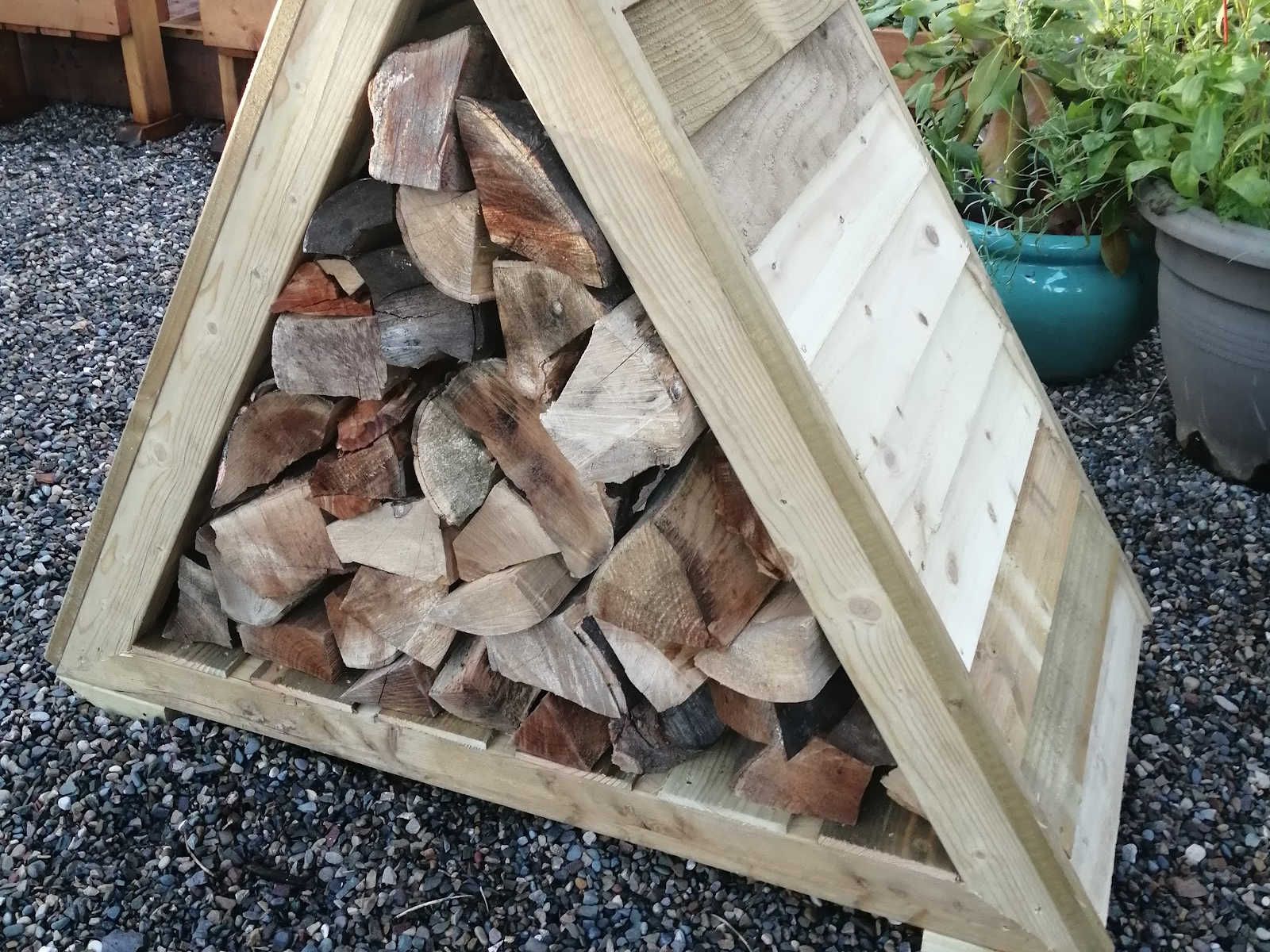 £162 ea. inc. Postage
Our log store can come ready assembled for customer collection or local delivery. Or flatpacked and ready to post to mainland UK.
Bespoke 'Deluxe' Log Store
Available in the following sizes:-
Width 1.2m, 1.5m and 1.8m
Height 1.2m, 1.5m and 1.8m
'WOODY II'
Heavy duty construction.
Air vents to side, back and floor.
Price from:- £338
1.2m x 1.2m x 0.6m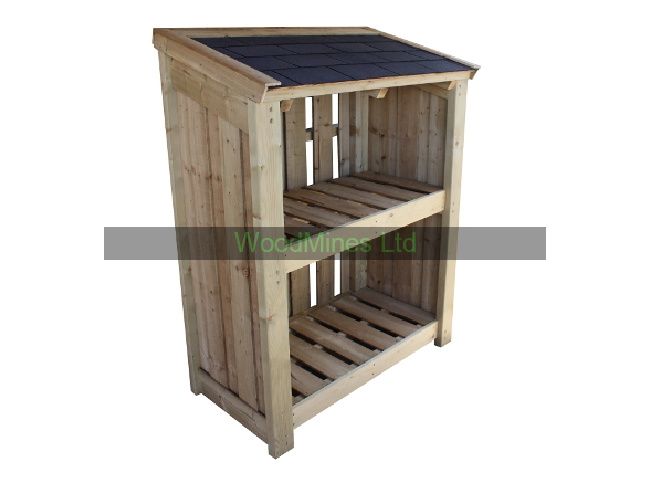 Options
Add a shingle roof or an internal shelf for an additional cost.


Sample price:-
1.2m x 1.2m x 0.6m
Grey Shingle Roof & Shelf £500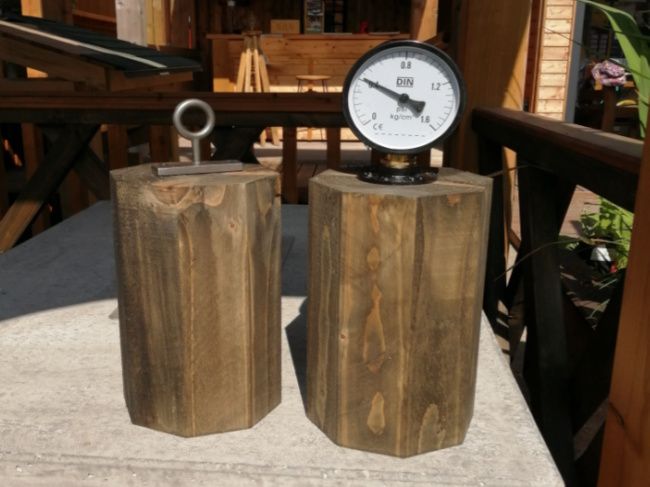 Rustic Door Stops
Available in black, clear, golden brown, light brown and unstained.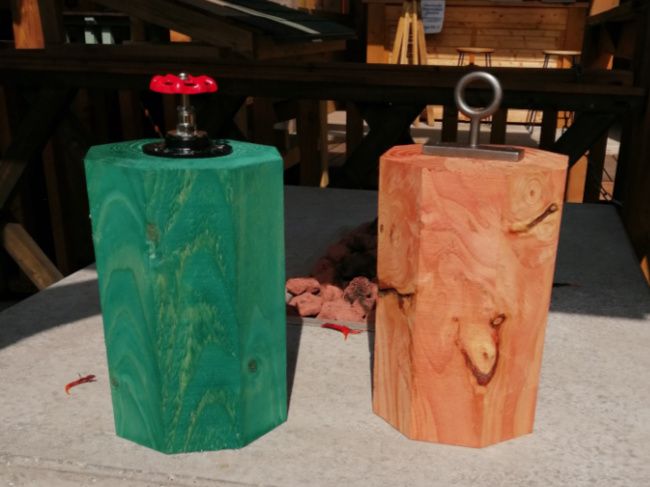 Hexagonal Design
or turquoise, turquoise/black, blue/black, green/black red/black, red, purple and purple/black.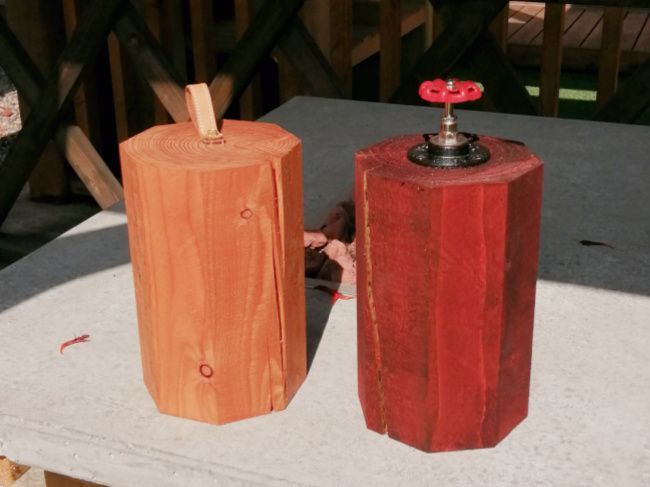 150mm x 250mm
each available with a number of different handle tops.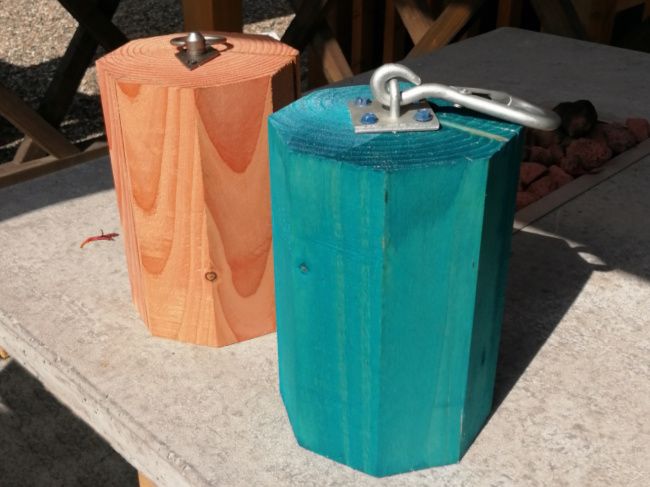 Various styles
from £17.50 ea.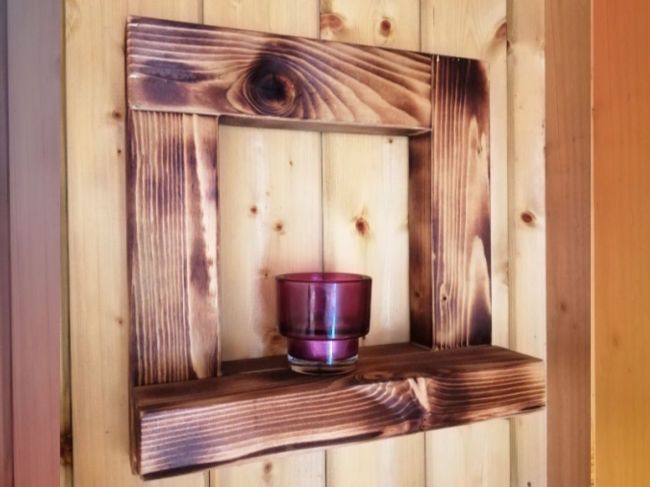 Burnished Wood Frame Shelf
These beautiful framed shelves are constructed with chunky 45x75mm timber with a beautiful burnt finish which shows off the amazing grain.
Perfect for ornaments, small plants, memorabilia, etc.
34cm x 34cm x 11.5cm projection.
Bespoke sizes available. Please enquire.
Only £33 ea. inc. postage
Chunky Drinks Table
200mm x 200mm x 280mm.
Heavy wooden drinks side table burnished, polished and planed to give this unique effect.
Ideal at the side of a chair or sofa, indoors or outdoors.
Available in different colours, traditional and funky.
Only £65 ea.
Tree Obelisk
Bespoke wooden Obelisk.
Perfect decorated with lights for any season or as a plant trainer during spring and summer.
Suitable for indoors or outdoors. Can be painted or stained.
1.34m tall.
Only £48 ea.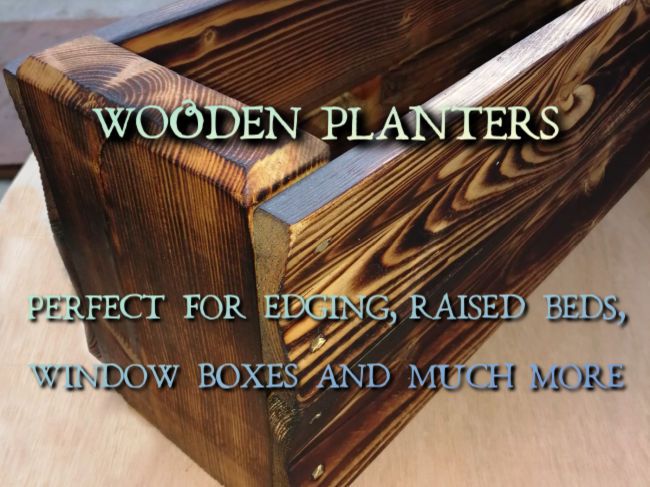 Handcrafted Wooden Planters.
Available stained, unstained or burnished in the Japanese Shou Sugi Ban process.
From £19.00 ea.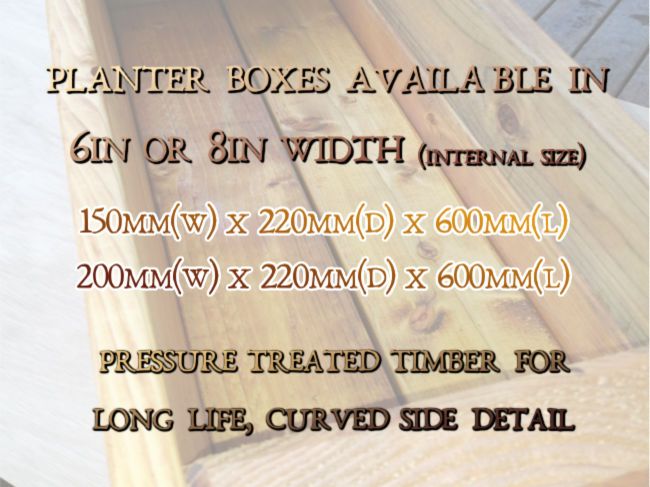 Great price!
6"
Unstained £19.00 ea.
Stained £20.00 ea.
Burnished £22.00 ea.
8"
Unstained £20.00 ea.
Stained £21.00 ea.
Burnished £23.00 ea.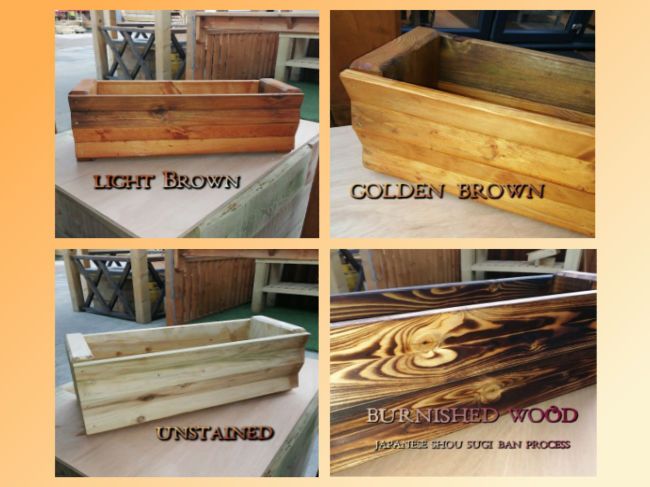 Availble Now
Need a different size? Please get in touch for a quote.

Available for collection or delivery.
Please enquire - charges based on location.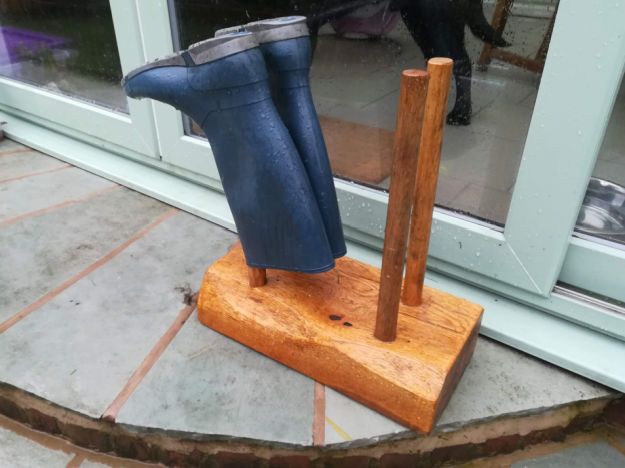 Solid Oak Base
Ideal for not only wellington boots but work boots, gardening boots and walking boots.
Great for all ages and foot size.
Need more prongs? No problem. Please get in touch for a quote.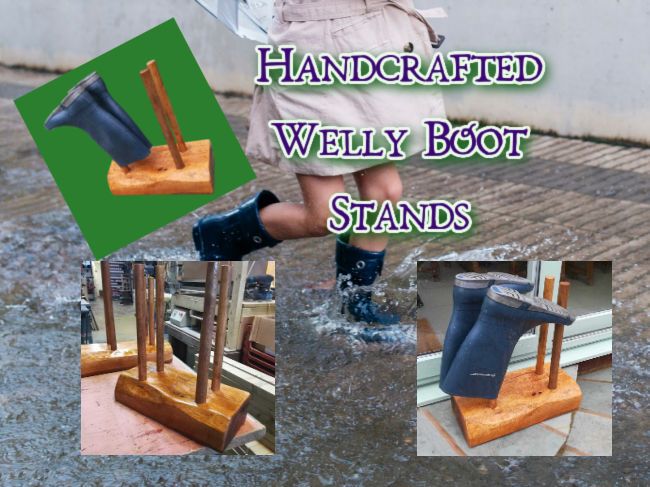 Oak Welly Boot Stand
3 sizes available:-
4 pronged to hold 2 pairs 600mm £70 ea.
6 pronged to hold 3 pairs 600mm £95 ea.
8 pronged to hold 4 pairs 800mm £120 ea.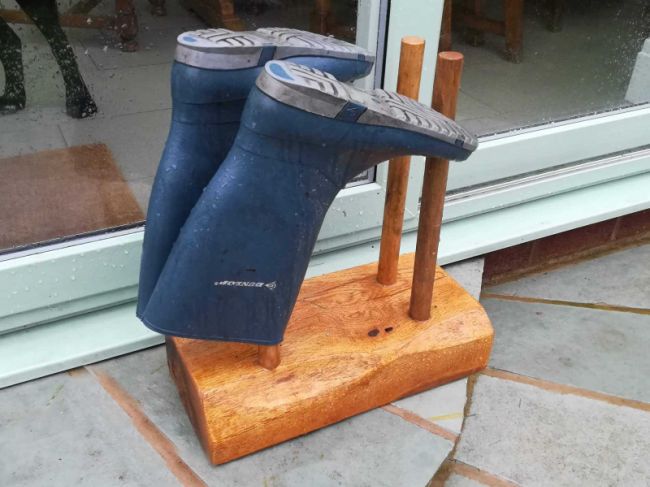 Oak Effect Prongs
Dimensions 100mm thick x 200mm wide.
Will hold boot size up to 36cm.